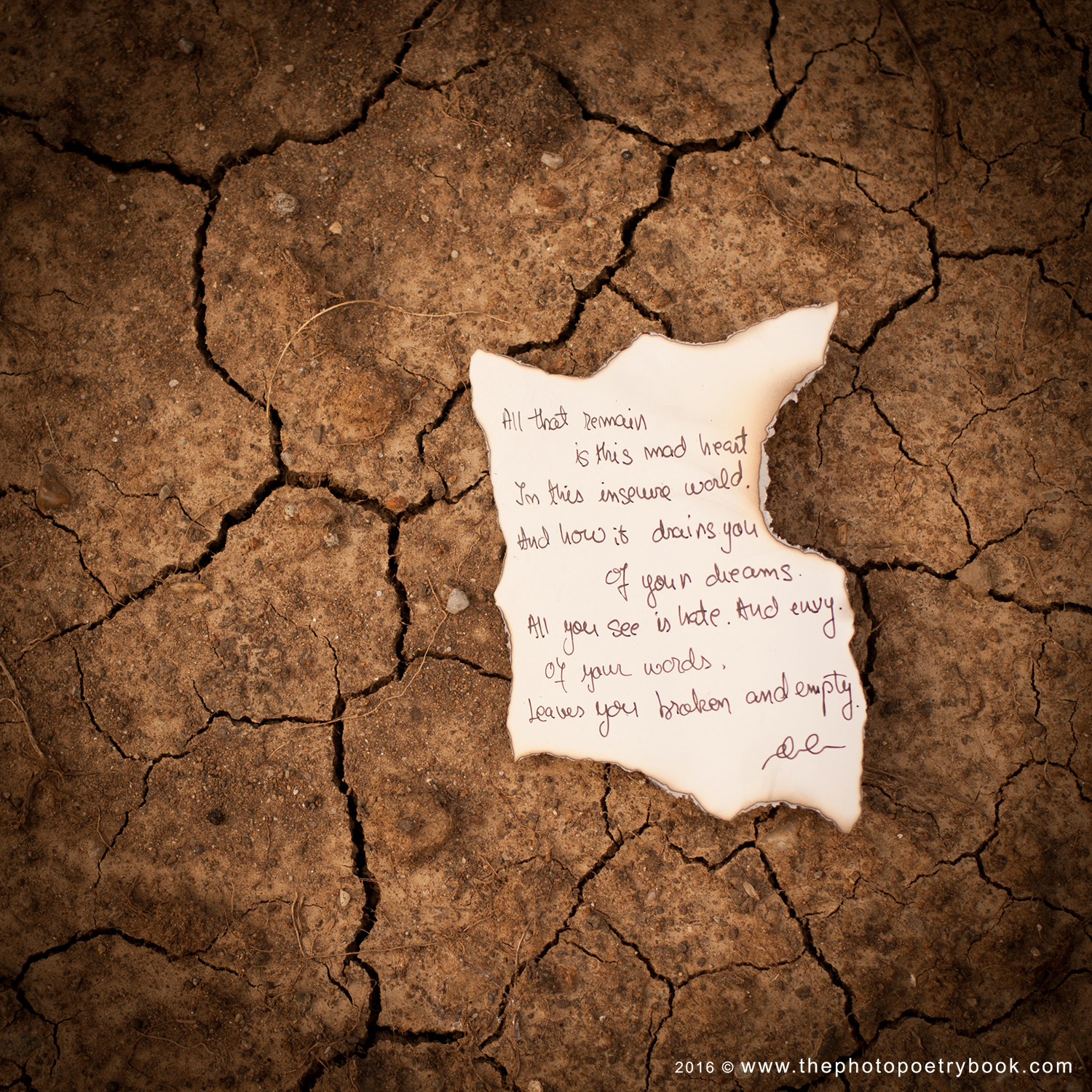 All that remains is this mad heart
In this insecure world
And how it drains you of your dreams.
All you see is hate. And envy
Of your words.
Leaves you broken and empty.
.          .          .
Because I have experienced loss, grief, and depression, and I understand the one that is standing in that place, broken, lost and lonely, I hope that my work brings comfort to the brokenhearted.
If you don't heal your heart, the sadness will spread.
In my projects, I am hoping to open a path of healing for others.
.          .          .
If you want to read more about the Photopoetry Project, you can download the FREE e-book The Fine Art Photopoetry Manifesto here.