The past year brought a lot of changes in everyone's life, the isolation made a lot of hidden wounds in everyone's soul and mind. As the silence and distance are growing, the words become heavier and heavier to carry. An entire spectrum of emotions and chaos that rules our minds, where the grief grows, fear, and despair, until we will choose to let go.
In every dark moment, we have to search for the love inside.
As I saw small businesses closing, gallery closing, so much loss, grief, riots, violence, hate, I saw the end of art, because it doesn't make sense in this world, it became unimportant, and it's no longer needed.
Today, after years of work, I finally understand the meaning and importance of art. And we never had in the history of humans, more need for art than now.
Wherever there is an ocean of grief, there will be a river of endless love.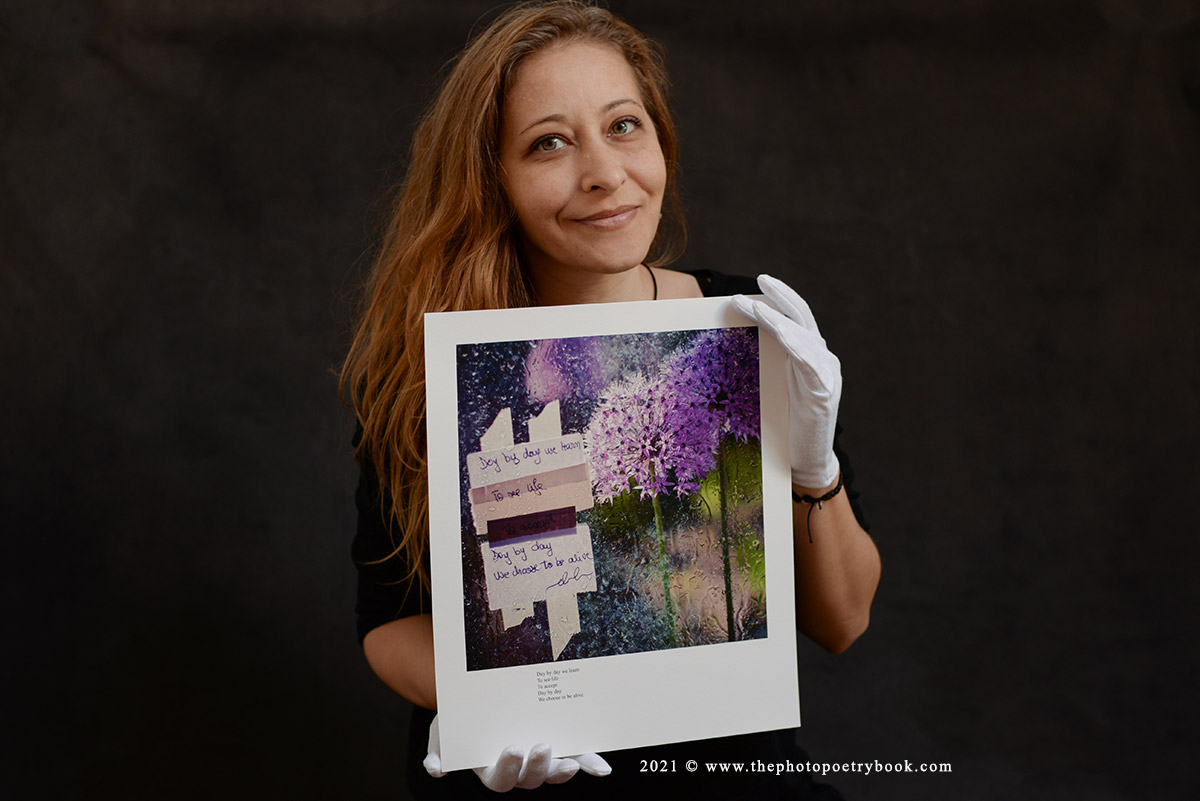 Hi and welcome! I am Daciana, a conceptual fine art photographer, poet, and author. I am presenting my art as photopoems, as I've defined them, by combining photography and my written poems. Experimenting with a new art form, I am always searching for my true voice and a unique vision.
My creative process starts from my personal emotions and life experiences, trying to find a deeper meaning in relation to human existence, or just trying to create a little bit of order in this chaos called life.
Photography has been part of my life early on, and I have written my first poetry manuscript when I was around 15 years old. In 2003 I had my first solo exhibition where I combined my written poems with my photographs. It wasn't only in 2016 after losing a loved one, I started to learn and write in English, to experiment photopoetry, and create daily. It was a 366 days challenge to create photopoetry each day, documenting my journey through grief, which led to the publication of The Photo Poetry Book and Turning Black into Color. I want to share my path of healing, transforming the grief into happiness, to open a path of healing for the lost, lonely, brokenhearted.
In 2019, living in a foreign country, which I knew nothing about, not even the language, I started to pursue fine art photography, conceptualized in photopoems. I started the series entitled "Isolation – A Photopoetry Series", which gain recognition in magazine and photography contests.
I am also working on the Lost Petals project.
Sincerely, from my heart, Daciana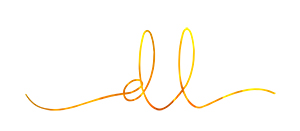 BIO:
Daciana Lipai is a Romanian conceptual fine art photographer, poet, and author of The Photo Poetry Book. She presents her art in photopoems, a beautiful combination of written poems, conceptualized in photographs. Her work has been awarded and published in various journals, magazines, books, and exhibited in galleries.
ARTIST STATEMENT:
I am depicting my art through photopoetry, which I have defined as a fusion of fine art photography and poetry, written poetry on a piece of paper, captured in photographs.
I am conceptualizing my written poems, typewritten on an Olivetti typewriter, into photographs. The imagery moves beyond the realm of photography into a deep contemplative space, where the viewer can deep dive and ponder upon the nothingness of existence.
My inspiration comes from my life experiences, always searching for a deeper meaning, creating a space in-between photography and poems, reality and dream, images and words, logic, and emotions. I am building a frame that carries the viewer beyond the material world, and it dares to be a bridge between what you see and what you feel, what you know, and what you experience. Questioning the true essence of life, I try to bring a dramatized emotion – a raw emotion, which is the tension between the two worlds.
Although the photopoems are evoking a state of darkness and insecurity, the conveyed message is one full of hope, when we realizing our true essence is infinite love.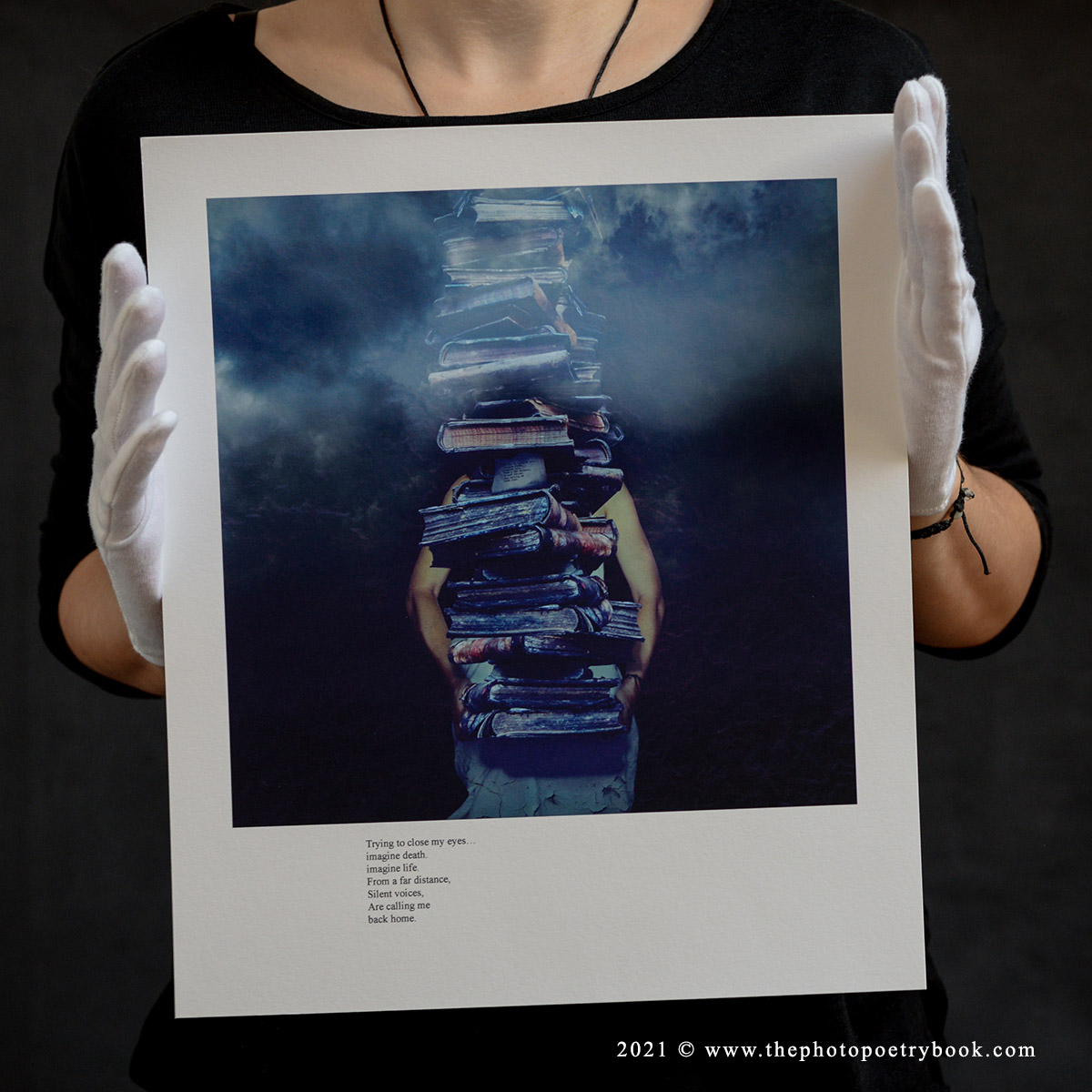 AWARDS:
2021 – 5th ONYX 2021 International Exhibition of Photography, Romania – accepted work
2021 – Annual Photo Awards – Honorable Mention – Fine art Series Category
2020 – ND photography Awards Honorable Mention in Fine Art Conceptual Category
2020 – 6th Edition of Fine Art Photography Awards – Nominee – Conceptual Fine Art Photopoetry
2020 – Shortlist Creative Photo Awards at Siena Awards
2020 – Selected for the Portfolio Review with the World Photography Organisation
2019 – Photography Winning Award at Blank Wall Gallery – Fine Art Photography
2018 – WeCare Festival Barcelona – finalist
2015 – Shoot and Share Photo Contest – finalist
2014 – Salonul Fotografului Roman, finalist
2013 – Photography Winning Award at TEDxNikmegen The Netherlands, Accelerate From age 0 to 110
2013 – Bronze Medal at "Best of CF" International Photographic Art Salon, Braila
2011 – Salonul Naţional de fotografie Fotogeografica – editia a XV – finalist
2010 – Photo Championship – Countdown 2010 – Biodiversity – finalist – finalist
2010 – România in Century 21. Architecture in Romania – Century 21 Romania
2009 – Salonul Naţional de fotografie Fotogeografica – editia a XIII – finalist
2007 – Salonul Naţional de fotografie Fotogeografica – editia a XI – finalist
2000 – Mihai Eminescu Poetry Festival – finalist
EDITORIAL:
F-Stop Magazine – Issue #106 April – May 2021
BlueBee Magazine – Volume 6 – Amaryllis
Lens Magazine – March 2020 Issue – featured article – "Isolation: A Photopoetry Series"
Youth Fashion Magazine, 2017, "Sanziana"
Youth Fashion Magazine, 2014, "Celeste"
"Best of CF" International Photographic Art Salon, first edition, Braila 2013 – catalog
Bode 2012, Bergen op Zoom, The Netherlands
Salonul Naţional de fotografie Fotogeografica – editia a XV a 2011- catalog
Photo Championship – Countdown 2010 – Biodiversity – catalog
România in Century 21. Architecture in Romania – Century 21 Romania
Salonul Naţional de fotografie Fotogeografica – editia a XIII a 2009 – catalog
Salonul Naţional de fotografie Fotogeografica – editia a XI a 2007 – catalog
Almanah Noaptea 2004
Funsport Magazine 2003
Cultural Photographic Bridge Oradea – Debrecen – Rivne. Euroregiunea Carpatica 2002
Antologia Noesis
Contemporanul (Bucuresti)
Enigmaticul
Singular (Videle)
PUBLISHED BOOKS
2021 – Turning Black into Color – Amazon, paperback, ebook
2018 – The Fine Art Photopoetry Manifesto – Epub
2017 – The Photo Poetry Book – Ebook
2017 – The Photo Poetry Book – Blurb, hardcover
2009 – Paradisuri înşelătoare – Proză contemporană de poezie – Editura Granada
2008 – Înger şi demon – Antologie de poezie contemporană feminină Editura Granada
2007 – Armonii Baroq – Antologie de poezie contemporană – Editura Granada
2005 – Exotice – Fantasticul Mileniului III – Antologie de proză scurtă contemporană – Editura Granada
2004 – Noaptea – Fantasticul Mileniului III – Editura Granada
2004 – Regina Nopţii – versuri – Fantasticul Mileniului III – Editura Granada
2003 – Fantasticul Mileniul III – Fantezii contemporane – Editura Granada
2002 – Societatea Culturala Noesis – Antologia Noesis 4
2000 – Festivalul de poezie Mihai Eminescu – Ediţia I, Iunie 2000 Bucureşti – Editura Amurg Sentimental
 EXHIBITIONS
2021 – F-Stop Magazine Group Exhibition – Issue Self-Portrait
2020 – Praxis Photo Center – Praxis Online Gallery – Quarantine Group Exhibition
2020 – Lenscratch Tell Me A Story – Online featured
2019 – Blank Wall Gallery Greece – Group Exhibition – Fine Art Photography
2014 – Salonul Fotografului Roman, Bucharest
2013 – Photography Winning Award at TEDxNikmegen, The Netherlands, Accelerate From age 0 to 110, "90"
2012 – Gala GTCI Oradea, personal photography exhibition "Colors of Expression"
2003 – "Cultural Photographic Bridge Oradea – Debrecen – Rivne" group exhibition
2003 – "Vesnicii Efemere", Oradea – personal exhibition
2000 – 2002 Members exhibition, "Steps Into the Light", Romania, Italy, Hungary
1999 – Nufarul Club, New Members Exhibition, Oradea – Group exhibition