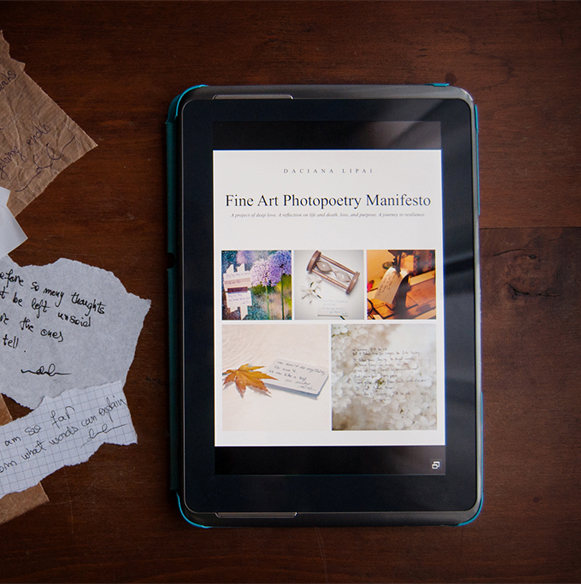 Fine Art Photopoetry
MANIFESTO
A project of deep love.
A reflection on life and death, loss, and purpose.
A journey to resilience.
This MANIFESTO is for anyone who have suffered or had their share
of losses. I am hoping that this e-book will bring, a word of comfort,
understanding or a little bit of peace of mind.