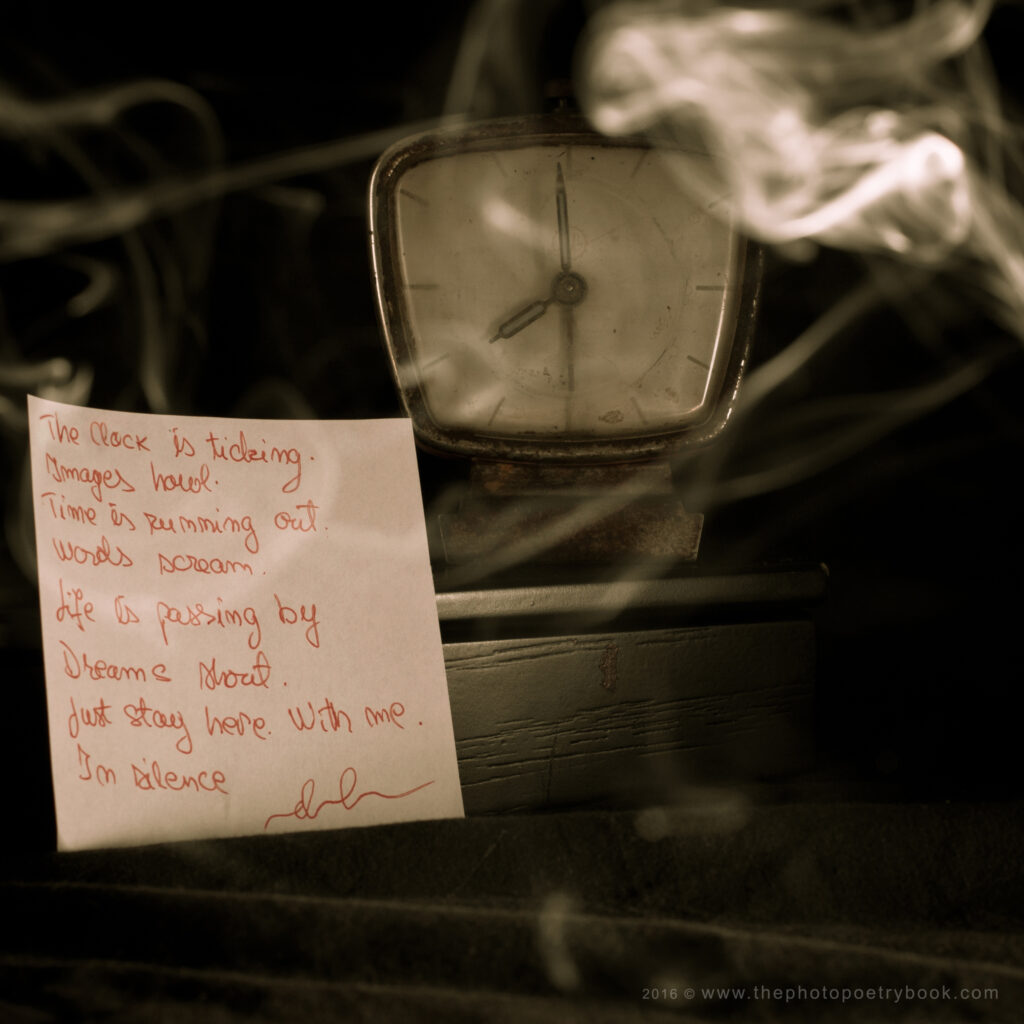 ~ The Photo Poetry Book – a year of 366 days of PhotoPoetry ~ Day 132  –  In Silence
The clock is ticking

Images howl.

Time is running out

Words scream.

Life is passing by

Dreams shout.

Just stay here. With me.

In silence.
This is the place were Photography meets Poetry. PhotoPoetry is a fusion of fine art photography and poetry. The Photo Poetry Book is a project of deep love, purpose, loss, a tribute to love and death, an encouragement to go on and never give up, a process of learning and finding hope again.