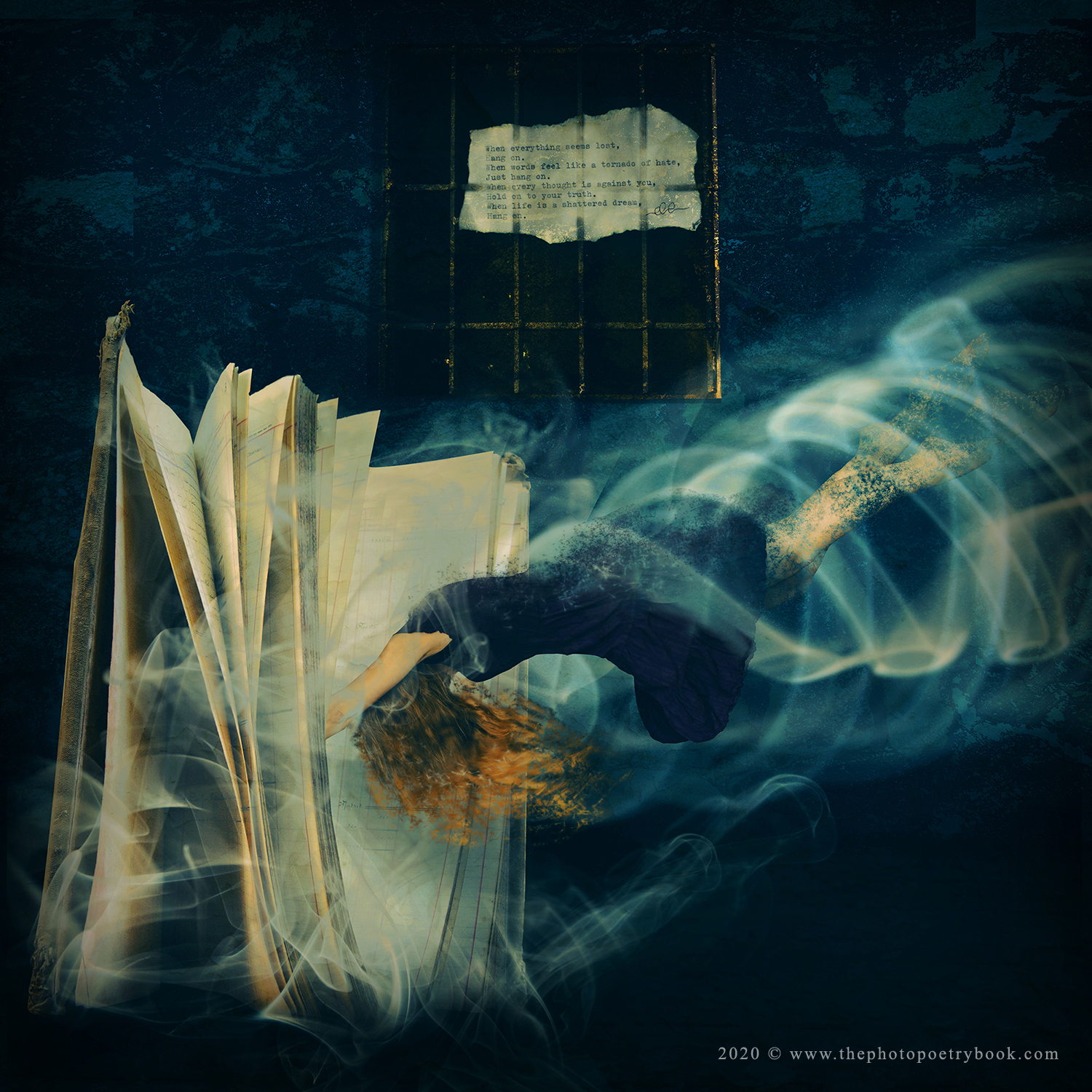 Hold on
When everything seems lost,
Hang on.
When words feel like a tornado of hate,
Just hang on.
When every thought is against you,
Hold on to your truth.
When life is a shattered dream,
Hang on.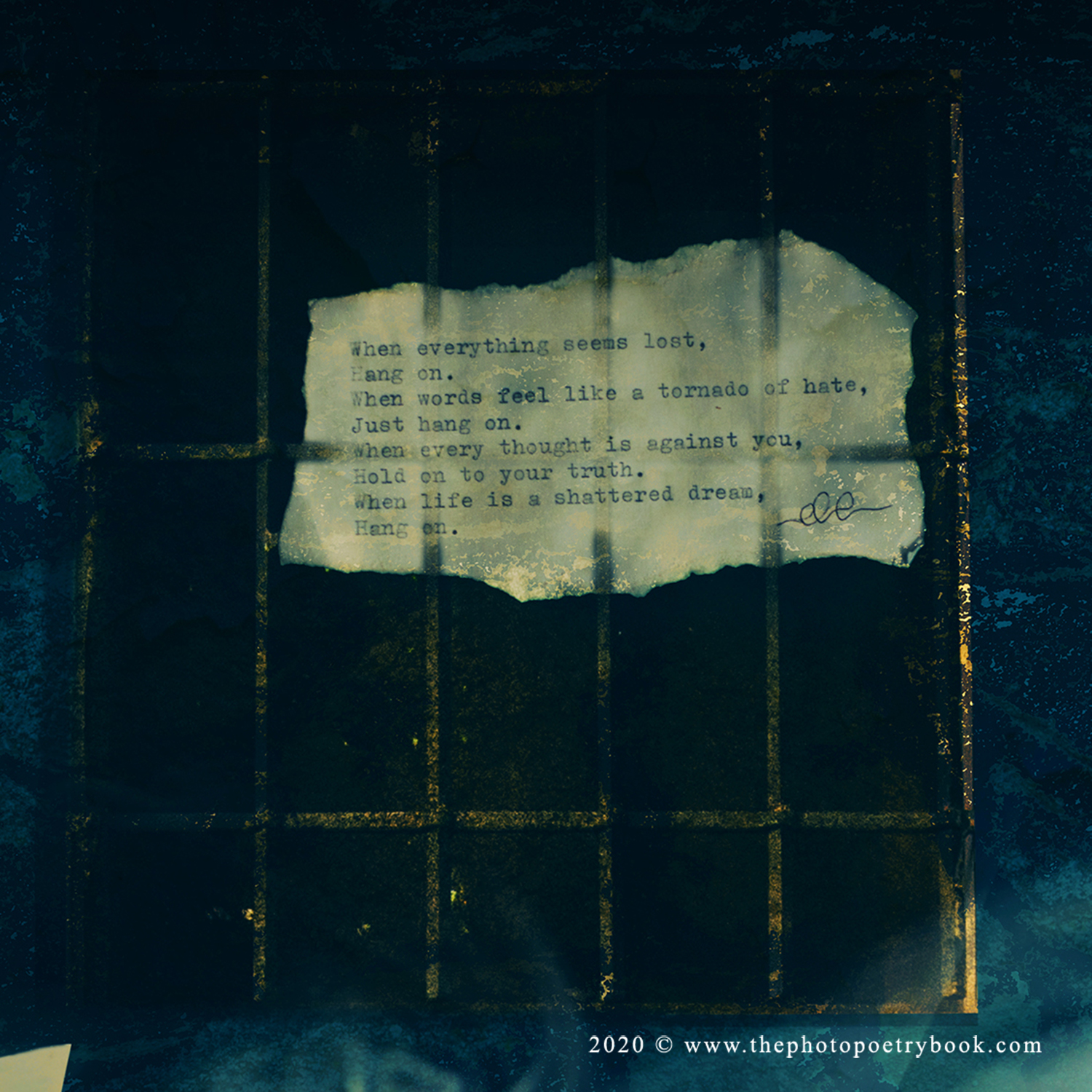 Humanity is facing a significant existential crisis, as the scenario of this world as we know it, is changing fast. We need to pause for a second. And introspect. Search inside ourselves. Reflect on the real and imaginary, good and evil, the important and the ephemeral.
In the darkest and deepest oceans of grief, we will find our true essence.
Seeing our perfect little worlds shattered, we are overwhelmed by the feeling of brokenness, loneliness, and isolation. We understand how fragile life is. We start to question the deep, persistent state of our nothingness and ponder upon the human condition troubled by the transience of life that stands under the question mark of existence, purpose and meaning, in which we all find ourselves.
Locked in isolation, we notice there is evil in every broken heart. Now, we have to heal the wound that we didn't even know existed. While countries are locking down, with isolation only escape, we have to lock down and isolate our minds.
For some, it is a question of numbers.
For others, it is a question of hysteria and mass control.
For a few, it is a question of love.
All becomes a question of faith.
When we feel the shortness of breath, we begin to understand how precious one deep breath is. Where the human ends, God begins.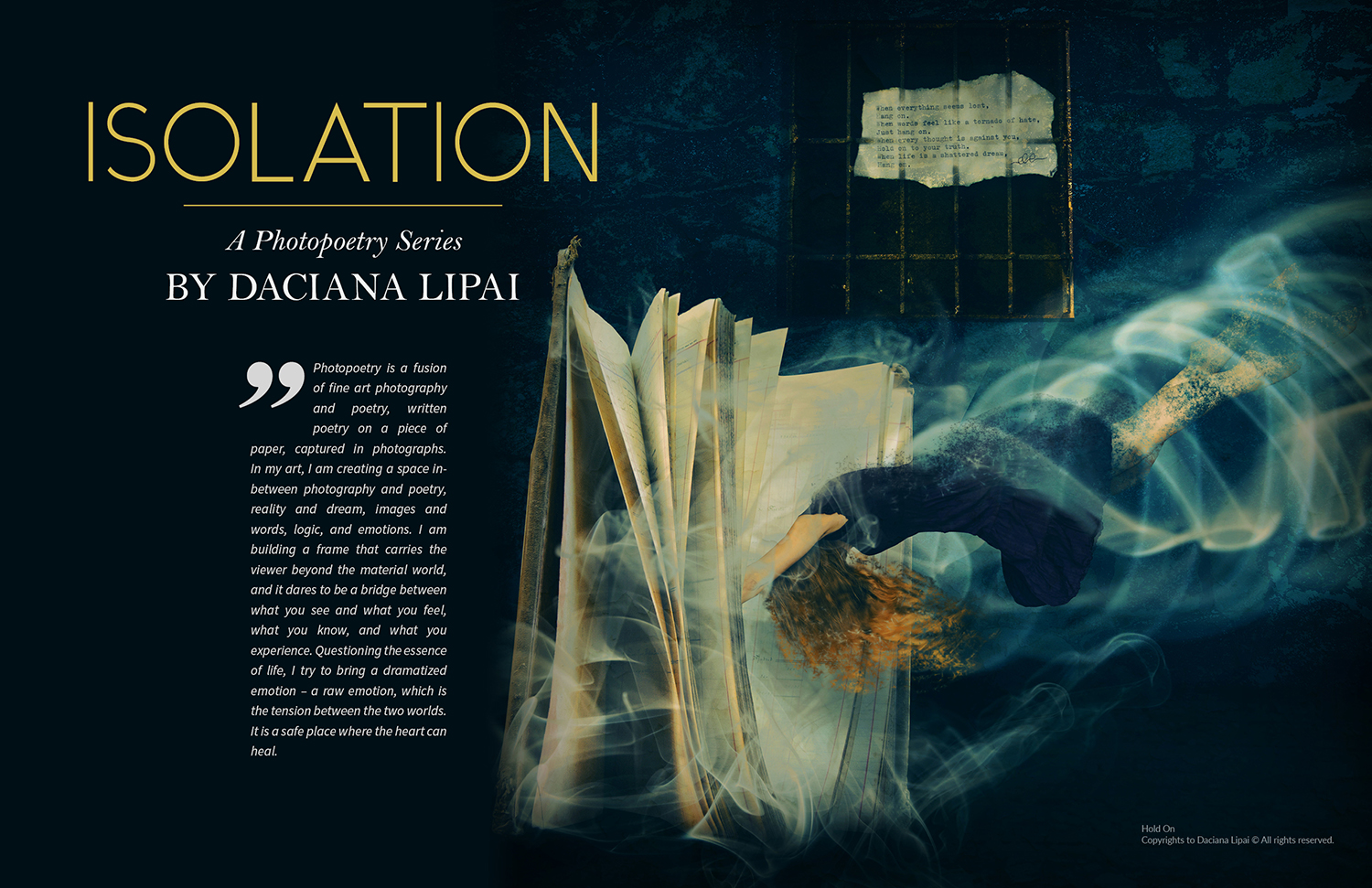 Photopoetry is a fusion of fine art photography and poetry, written poetry on a piece of paper, captured in photographs. In my art, I am creating a space in-between photography and poetry, reality and dream, images and words, logic, and emotions. I am building a frame that carries the viewer beyond the material world, and it dares to be a bridge between what you see and what you feel, what you know, and what you experience. Questioning the essence of life, I try to bring a dramatized emotion – a raw emotion, which is the tension between the two worlds.
It is a safe place where the heart can heal.
.                   .                    .
WHAT IS PHOTOPOETRY?
I am sharing a little bit of my self-portrait fine art photopoetry, and my creative process. How I defined photopoetry and how I create.
❤️ Check out my videos on the youtube channel and tell me what you think.
What else would you want me to talk about?
Find the endless rivers of love in your heart,
you'll be alright,
whatever may come.
.          .          .
Leave a comment and let me know how you're holding up, what you've been doing with your time, locked down in quarantine, I would honestly love to hear from you.
Lots of love
Take care and stay safe!