Do you ever feel you are looking for thoughts to stop you from going on your true path?
Today I am amazed by the fact that a few years back I was creating this #photopoetry. I read the poem, and at this moment, I feel exactly the same. With the same intensity, with the same power, in the same overwhelming way. It feels like this big ocean of doubt. Am I going in the right direction? I am doing good? Is this the right path? I don't want to question anymore everything. I don't want to stop anymore at every step, thinking, on every decision that I have made in my life. I don't want to dwell in fear anymore.
Deep inside I know that I will always search for reasons to stop me, yet I know, I can't carry this burden much longer.
Do you ever feel you sabotage yourself, so you don't have to confront what is coming or what has passed?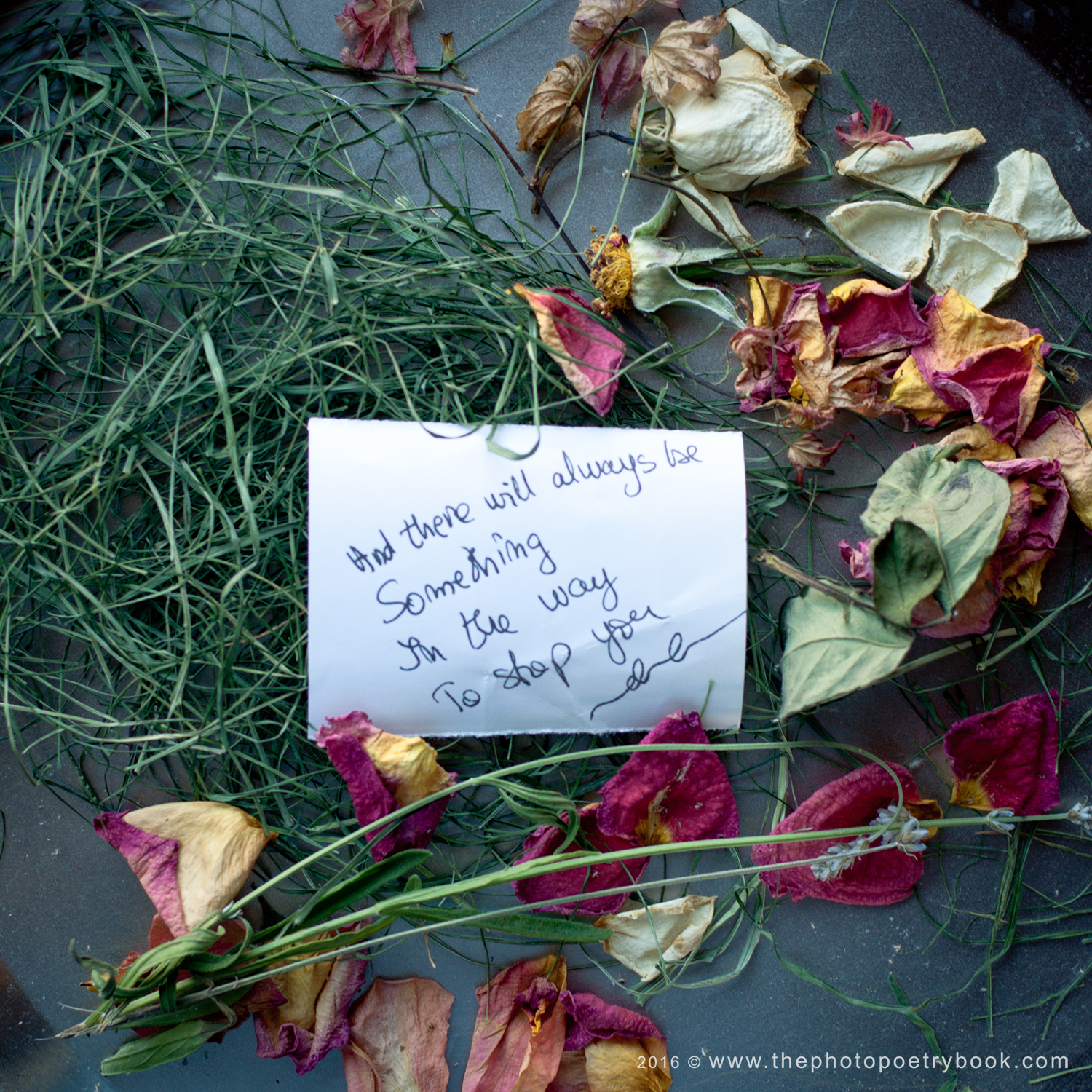 And there will always be
Something
In the way
To stop you
.          .          .
Because I have experienced loss, grief, and depression, and I understand the one that is standing in that place, broken, lost and lonely, I hope that my work brings comfort to the brokenhearted.
If you don't heal your heart, the sadness will spread.
In my projects, I am hoping to open a path of healing for others.
.          .          .
If you want to read more about the Photopoetry Project, you can download the FREE e-book The Fine Art Photopoetry Manifesto here.