Do you ever felt you loved someone too much?
Do you ever felt your beautiful love it's over-powering you that it hurts and, for a moment you wish you could break away?
Do you know the feeling of loving someone so much it hurts?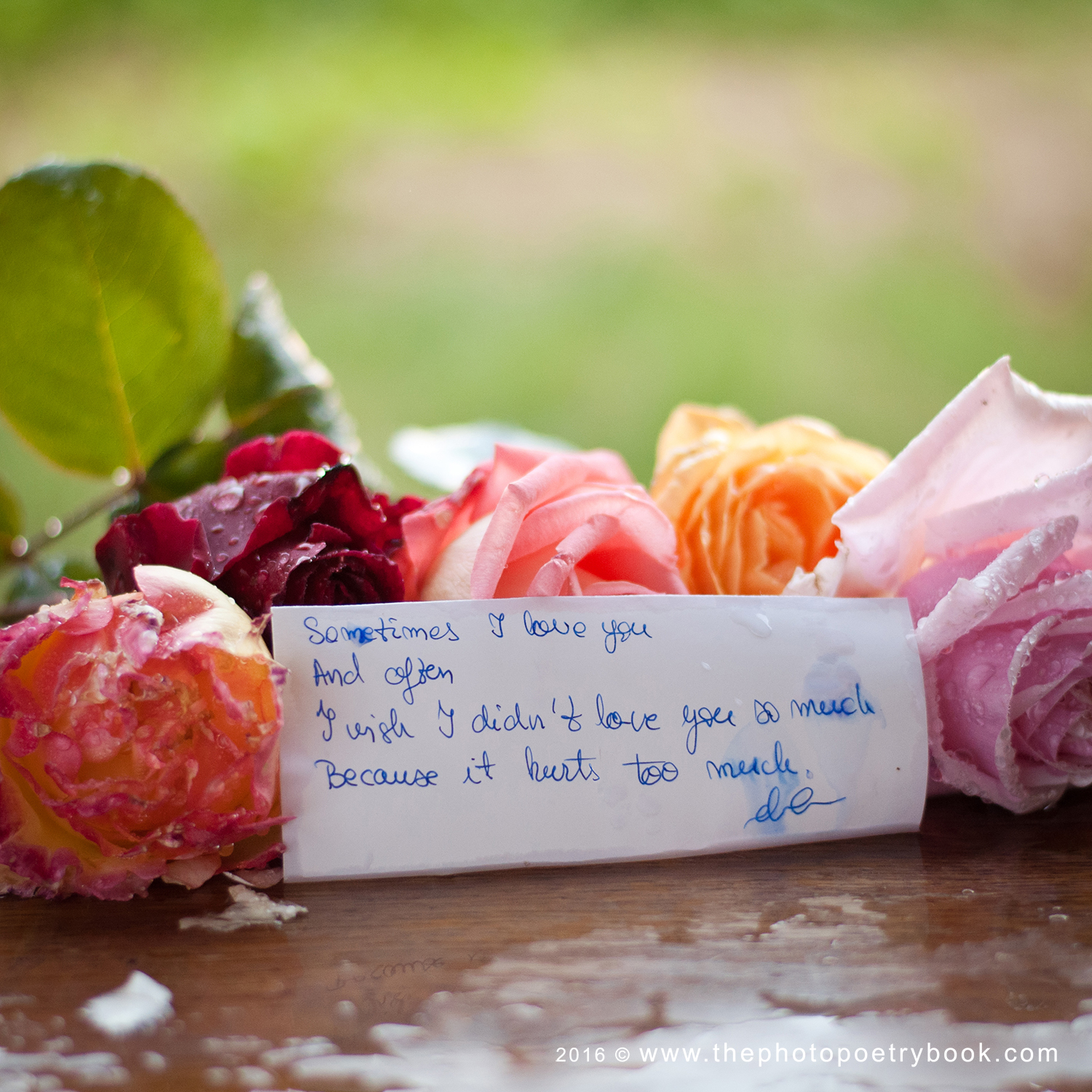 Sometimes I love you
And often
I wish I didn't love you so much
Because it hurts too much.
.          .          .
If you want to read more about the Photopoetry Project, you can download the FREE e-book The Fine Art Photopoetry Manifesto here.
A project of deep love. A reflection on life and death, loss, and purpose. A journey to resilience.
you can see more about the photopoetry project here:
Coming out of the darkest time of my life I understood the importance of telling my story. I hope that my art will bring everyone that had their share of losses a path and encouragement to find happiness in their life again.