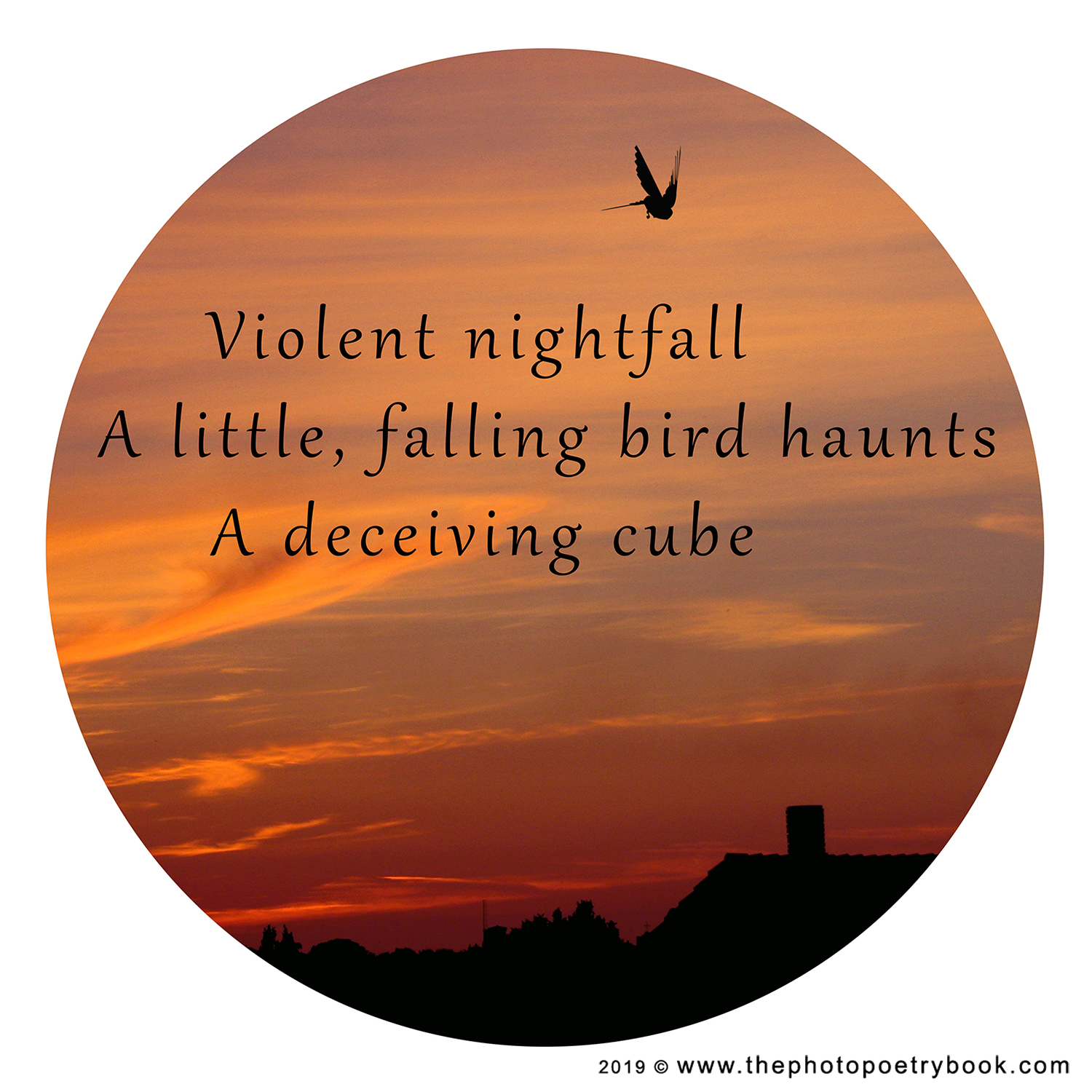 Violent nightfall
A little, falling bird haunts
A deceiving cube
                                        .          .          .
Recently I started a new project, a PhotoHaiku, combining photography and haiku. I love the creative process and the limitless possibilities. I want to create as much as I can and to experiment.
I really love to hear your thoughts.
This is how it looks on a black canvas wrap.