How do you do it all?
Lately, I have the feeling that days, weeks, and months run away too quickly. It seems only yesterday was January, and I really can't figure out how time flew so fast.
The more I work, the more work gets left undone. The more I try to finish projects, the more projects and shoots ideas I have, but so little time. As a creative person, I try different projects to test if they work or to see how they came to be but now seems that I simply have too many on my plate, but I love them all and don't want to give them up.
Feeling blue.
I have unfinished shoots and idea projects years back and I can't find work time to finalize them.
On top of everything, watching the world breaking to pieces leaves me worried with the question "What's the point? Nothing of your work will remain. It will all turn to dust soon."
It is a feeling of TIME'S UP, the world is ending.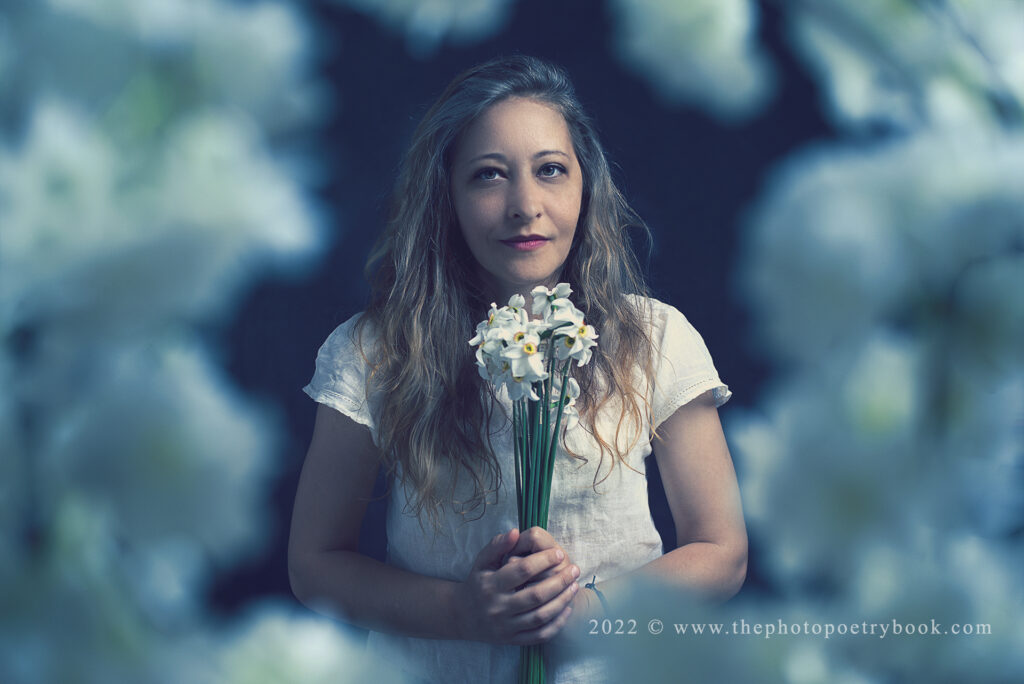 2022 © DACIANA LIPAI | Self-Portrait with Narcissus ~ Feeling Blue
---
Feel free to share this with your art lover friends or with anyone who can use a nice word. Leave a comment or drop me a line. I would love to hear from you
---
All the photopoems are available as Original Limited Giclée Edition, printed on museum-quality Hahnemühle William Turner 310 gsm paper, with a 2,5 cm white border, 100% cotton, and are Giclée prints with life expectancy up to 200 years. All fine art prints are hand-signed by me and come with a certificate of authenticity + 1 AP.