I think that poems can have the power to heal hearts, by expressing a deep state of the soul, that only words can do. Capturing this emotion, into a poem, and depicted in a photograph, I think it can be a deep means of healing a broken heart.
I've written TURNING BLACK into COLOR – photopoems for the brokenhearted, trying to create a deeper meaning through art, that in-between space where the heart can heal. I think that poems can go much more further and reach deep inside the heart, creating a deeper connection. My concept of creating the photopoems is encapsulating that deeper connection, that deeper meaning, that can heal souls.
Although every poem is created as a ONE-of-a- KIND limited fine art photograph, it was also important for me to publish a poetry trade book, that contains all the photopoems, because I feel there is so much power in books.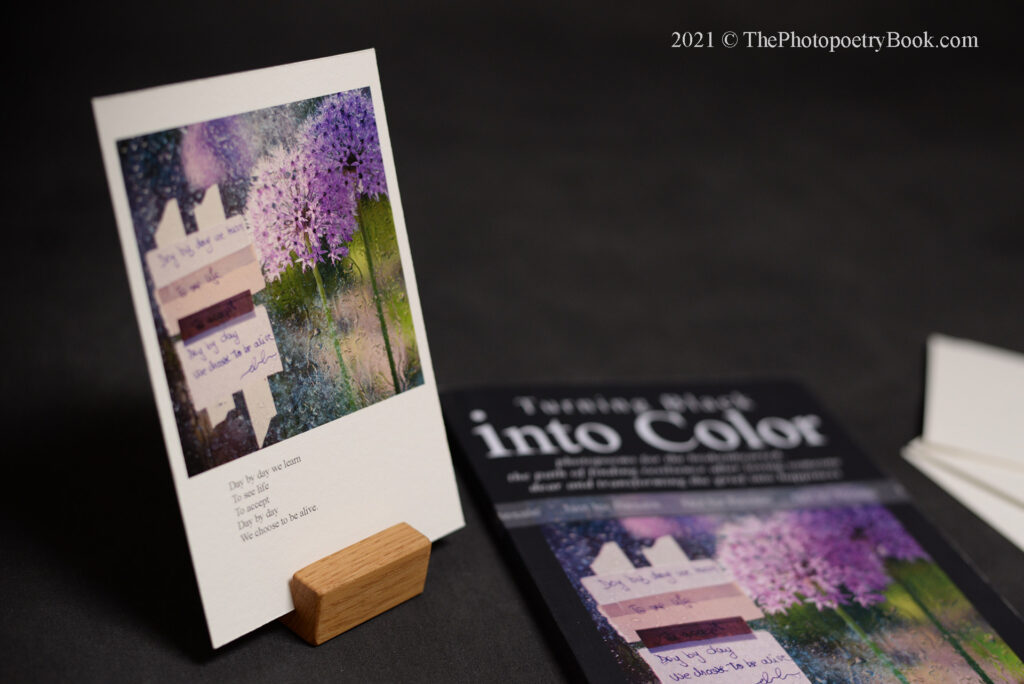 fine art prints & book 2021 © DACIANA LIPAI ~ Turning Black into Color
The process of publishing made me more aware of the current situation. You can feel a weird tension in the air, that many try so hard to ignore. For me, it is a mix of joy, exhaustion, inspiration, nervousness, anxiety, unsettlement, restlessness, disappointment, once again, all at full intensity, caused by what is happening nationally, globally, and personally.
Only 8 days left until the launch. I have learned so much in this process. I've received so many kind and beautiful words. I think one of the most incredible things of this journey was hearing so many stories, and I am thankful to each one that let their guard down and share them with me.
Also, there are so many things that happened, that I never thought of taking into consideration.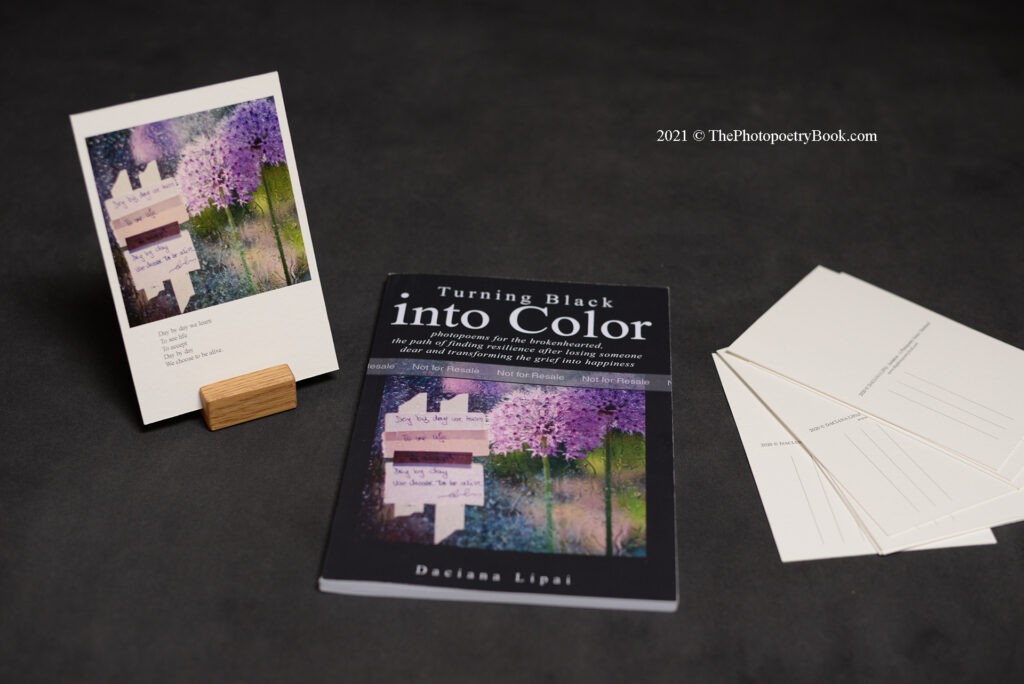 fine art prints & book 2021 © DACIANA LIPAI ~ Turning Black into Color
What is your biggest struggle right now?