Today, it is my greatest joy to share another distinction that my series received. An important award from a prestigious photography contest, that makes me absolutely grateful!
Because my life's journey was scattered with obstacles and difficulties that I'm sure many of you have the same, I receive and share this with you as encouragement, hoping it can inspire with courage and optimism.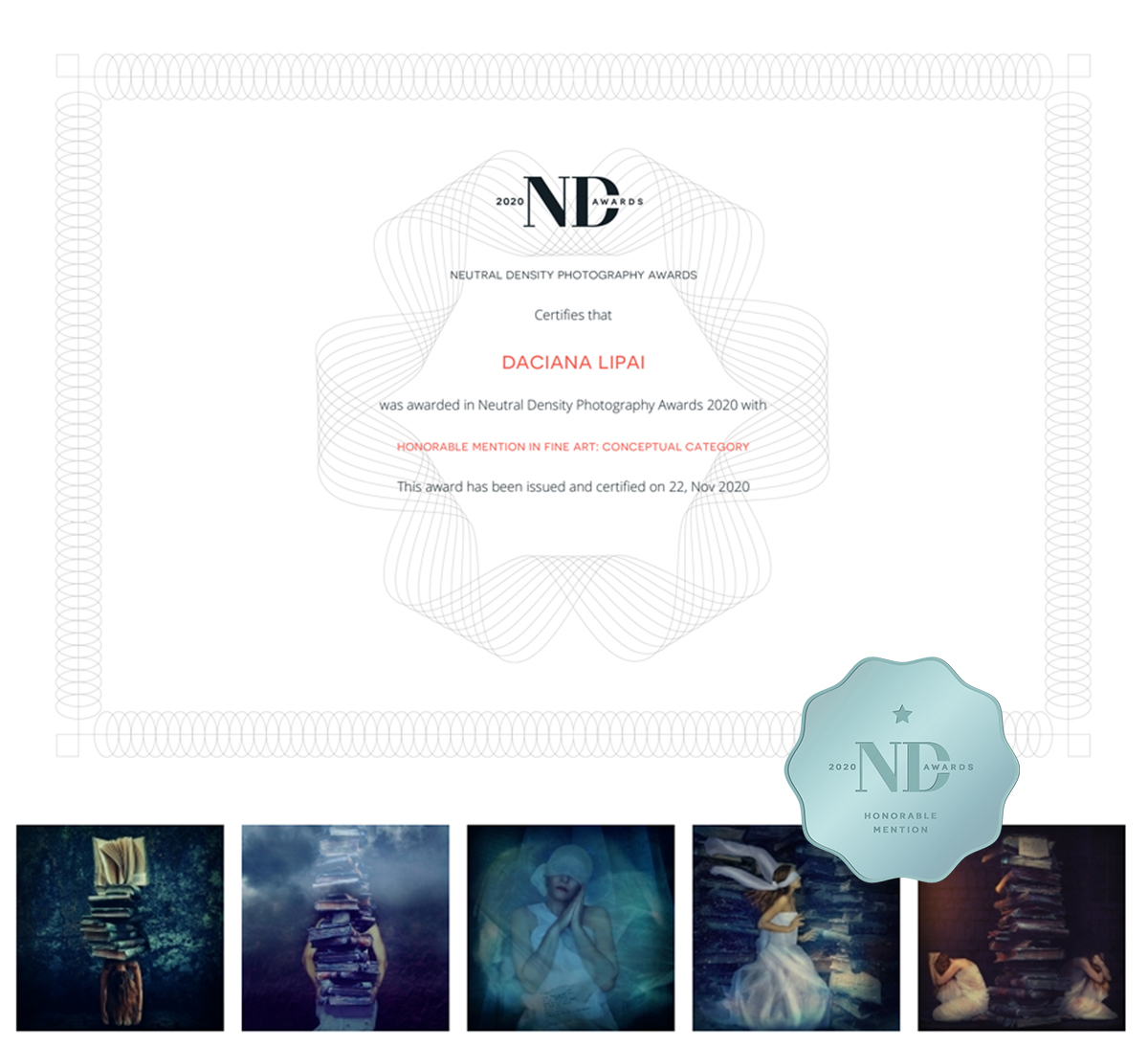 I've started working on this fine art photography series in 2019 when my life's path took me to Spain. Because I couldn't work on portrait photography anymore, I started to learn fine art photography. I took the decision to continue my old project from 2016, The Photopoetry Book, a combination of my written poems and poetry.
Slowly, the works were exhibited, awarded, printed in magazines, and now, I'm delighted that my fine art photography series "ISOLATION – A Photopoetry Series" has received the Honorable Mention Award by ND AWARDS, in the Fine Art Conceptual Category.
I started my project with the strong belief that sharing my grief journey, after losing someone dear, will bring a word of comfort to the brokenhearted. I've continued my path, with a stronger belief that my story is the same as others have, and only told can heal all that is broken, and the evil in this world.
If you want to read more about the award, please follow the link: ND AWARD
Lots of love, STAY SAFE
Daciana.