Almost all the images I plan and execute alone, but when I created this image I had my husband as an assistant. I had him hold a  transparent plexiglass and spring the water behind it. We had a short time window at the sunset. The flowers are Alliums from our small garden in front of the house.
From far this is my favorite image from this series, I love the poem, the colors, the tones, the texture, the concept. But what makes it special in my heart is how I felt making it and the message that encapsulates.
After losing my grandfather, I couldn't understand how the heart can heal. I felt a big void in my heart. How can someone laugh again, have fun, or be happy, without feeling guilty, when they've lost the most important person from their life? For me, laughing or having fun meant that I have forgotten him, and did not love him enough, or anymore. How should one live when all that he knows it's turned upside-down?!
At that time I was really confused, alone and broken. I search constantly for answers. Nothing made sense anymore.
How do you learn to live again?
When you lose someone you love, everything that the person represented to you is questioned. Every emotion, at the same intensity, feels lost. Everything is being replaced with a big sadness in your heart, a constant pain, like a stab in the chest, that doctors can't explain.
For me, my grandfather represented my whole world. My life. My security. Home. Love.
People said, this is life, I should forget, and move on. The truth is, I never could. When I embrace silence, my heart started to heal, by growing love, stronger, more, and more. This could be the most important lesson I've learned from the project. I had to find a place in my heart, where he'll live as long as I am alive. Thant made me whole again. It is a place of great love, that nobody can take away.
It was only when I started looking inside myself for answers I started to find comfort. This is the reason why I started creating again.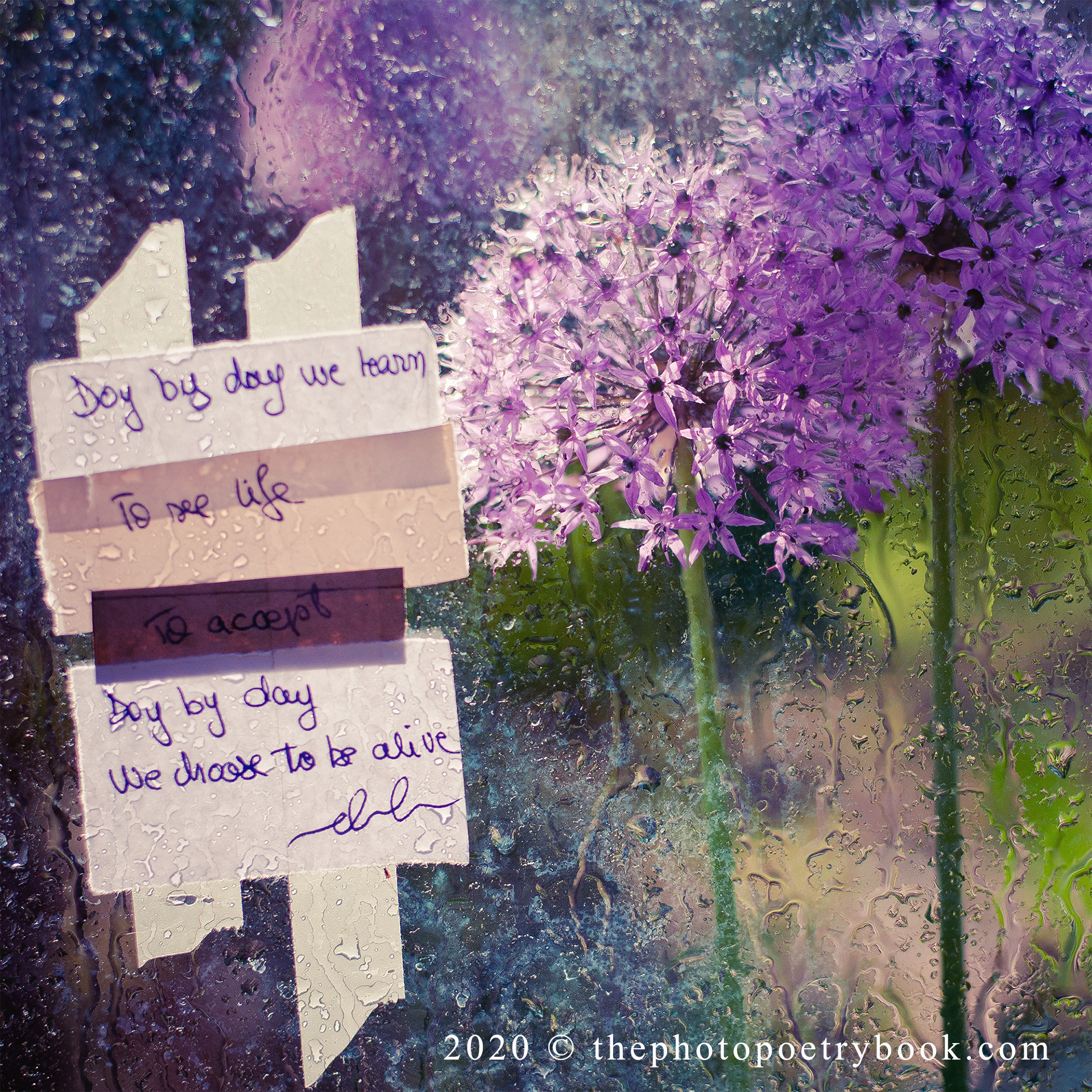 Day by day we learn
To see life
To accept
Day by day
We choose to be alive.
                                                                        🌻
.                    .                    .
❤️ Check out my videos on the youtube channel and tell me what you think. In this video, I am talking about my creative process, I defined photopoetry and how I create.
.                    .                    .
Lots of love
Take care and stay safe!
Daciana