I don't know exactly why, but the lockdown experience left me with the feeling of a broken world. It's like everyone was passionate, optimistic, happy, successful, and joyful when the curtain went down. A new world, real, broken, is revealed. Suddenly, we have to heal the wounds, that we didn't know existed. Me, I've put everything I've believed in under a question mark and really started to think about my values, and what really matters to me.
How fake is the world?
I already left all the stones behind, thinking all my wounds are scars now. After losing what I held dear in my heart, I had to learn to laugh again, to live again, to love again.
These darker days invite us all to a close look, to deep meditation, on life and death. We see our nothingness. We see our vulnerability. But do we really see who we are? It is a time to go inwards to clean all the wounds and brokenness from our hearts, of unopened feelings. We need time to grow emotionally.
What is my legacy? What world am I leaving behind?
The quiet darkness of self-isolation mirrors the deep truth about the world. Is it a time where everything ends or is it the beginning of all things. I think we should all take a second look and this world and ask, what is the essence.
What is my contribution to this world?
Moving forward into our dark richness, the endless rivers of fear and grief start to reveal a broken world. We have to let go of the blinders. It's time to feel. It's time to see. It's time to heal. This is a lesson. A reminder. We have to turn this into medicine for ourselves. For our soul. We have to learn to turn fear into love, grief into joy.
We need to grow this world into love.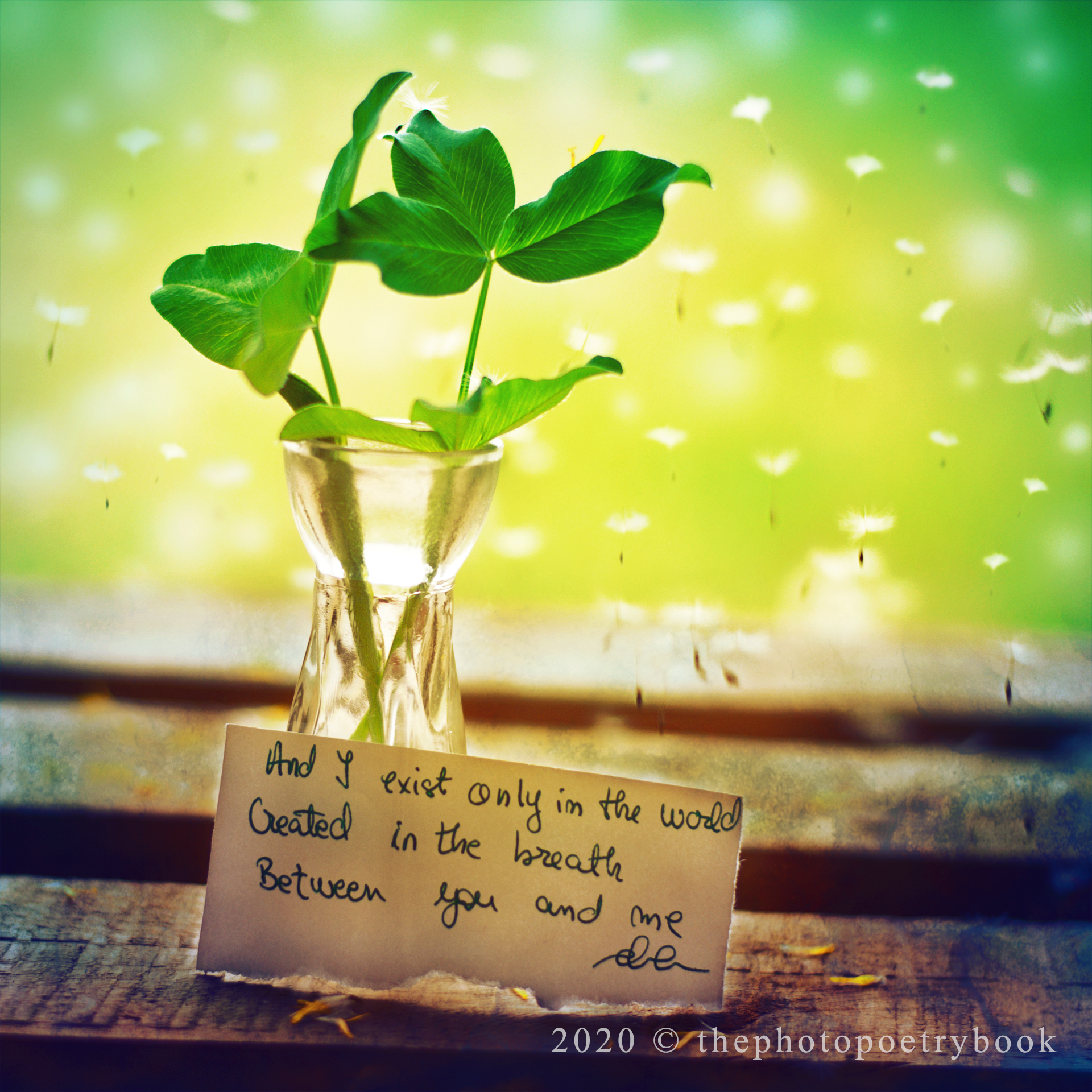 And I exist only in the world
Created in the breath
Between you and me
                                                                        🌻
.                    .                    .
❤️ Check out my videos on the youtube channel and tell me what you think. In this video, I am talking about my creative process, I defined photopoetry and how I create.
.                    .                    .
Lots of love
Take care and stay safe!
Daciana