I started the DREAM AWAY PHOTOPOEMS series to create a little peace of mind in the middle of the storm, a small island of hope in this ocean of hate.
These past two years were really tough, and when we hope things will go for the better, expecting all this madness to go away, the war in Ukraine started.
In my project, I am using escapism, to confront contradictions of the different realities.
The reality we live in seems so unreal, and we don't want to accept and face the truth, so we have built a world of lies, just so we can believe in security, safety, and peace, contradicting the reality. We have built our own perfect invisible prison from which we don't want to escape because it feels safe. It is so convenient that now, we don't know to distinguish.
Dream Away Photopoems is a fine art conceptual photography series, in which I am merging photography and poems to show the contradiction of the worlds. Stepping into this dreamy world makes the viewer wonder what is real and what is a dream. The photograph is a representation of the material world which is all dust and is ephemeral, and the dream, the real world, is conceptualized in the poems, representing the eternal world, the unseen, the spiritual world. The two worlds, just like the lie and the truth are always weaved together, blending perfectly, and cannot exist one without another.
Through my project, I am creating a safe place, a deep dreaming sea of calmness, that I wish will never end, where the viewer can dream, and forget all the pain, sorrow, or sight, and be remembered that this life is ephemeral, and we live for the eternal life.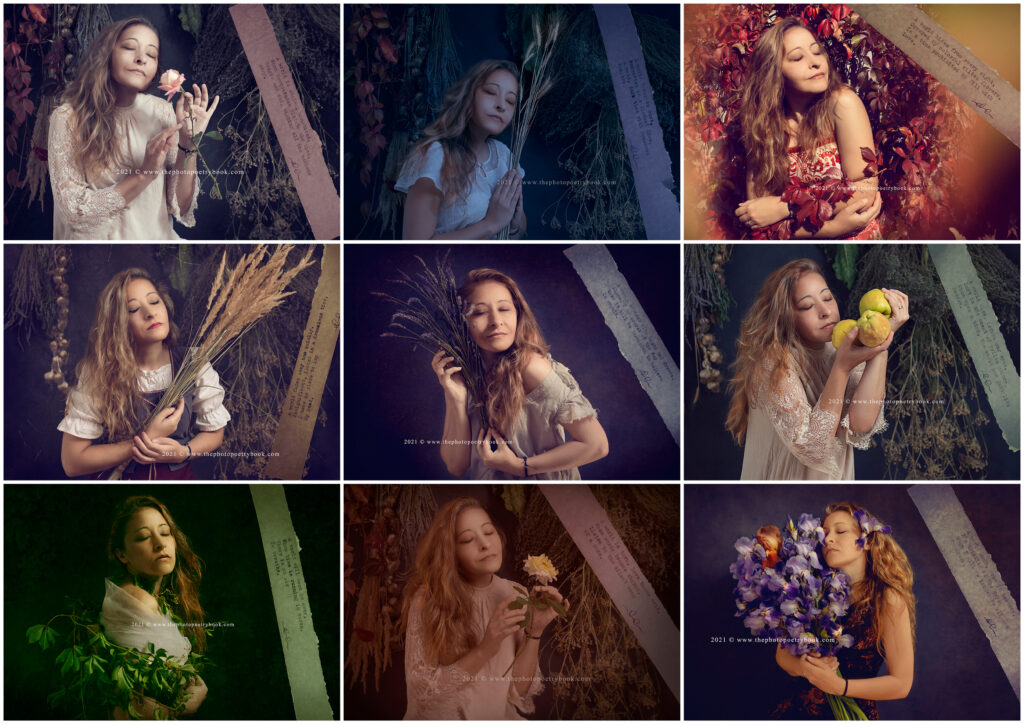 poem and photography 2022 © DACIANA LIPAI | D R E A M • A W A Y • Photopoems ~
Fine Art Conceptual Photography Series
---
Feel free to share this with your art lover friends or with anyone who can use a nice word. Leave a comment or drop me a line. I would love to hear from you
Interested in adding a fine art photopoem to your collection? You can check out more about my fine art prints here.