I have found a million reasons to stop me to create!
Sounds familiar?
Have you ever been stuck to that place from where you simply can't create? Well, I've been quite often mentally stuck and what I can say is that feeling is crippling and won't let you move forward. As a creator, quitting is not an answer, because the undone ideas that you don't bring to life will be there forever to hunt you, growing more and more power in the background of your mind. They became your secret obsessions.
So, how do we get them out?
Or more important, why are they even stuck there in the first place?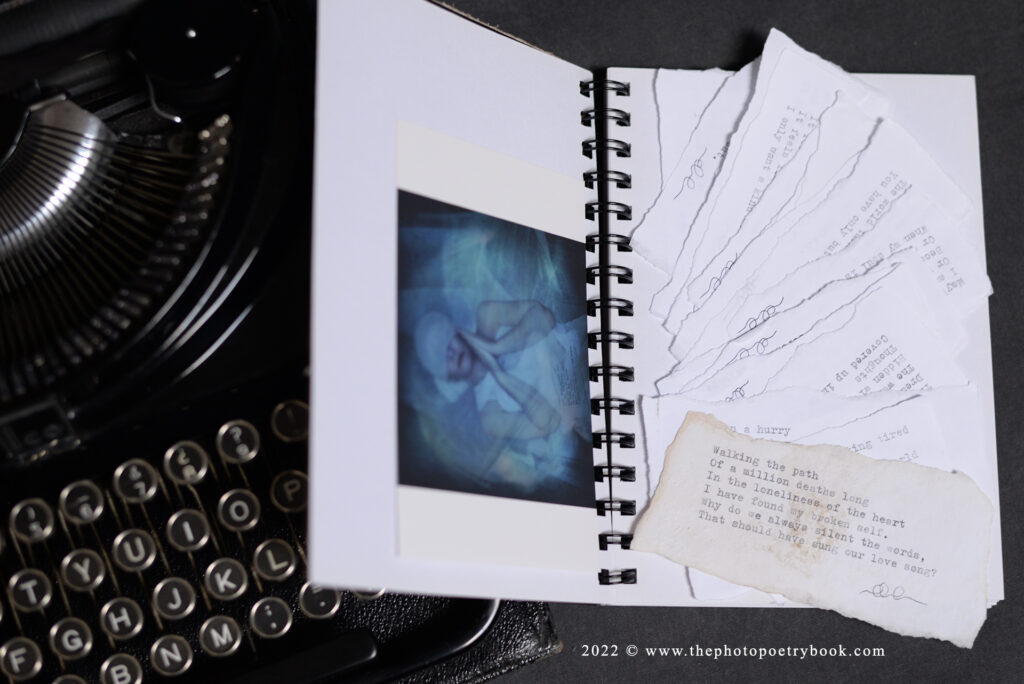 2022 © DACIANA LIPAI | ISOLATION – creative secret obsessions
I started the ISOLATION project in 2019 after a failed 52 black and white project (this was the next year after successfully finishing my 366 days project!). The 52B&W project wasn't in sync with what I wanted to create so I made up reasons to quit easier. There were some good images I've created in the project, also a lot that I've never shared. I think it was the failure that pushed me forward in my creative process. I had a clear vision of my conceptual photography but I know now it was fear that stopped me to create.  I knew exactly what I wanted to create but I didn't know how to create it. And it wasn't because of my technical skills, it was simply because it was a new image concept, that I have never seen before.
In 2019 I've just moved to Spain and realized I couldn't continue my work as a photographer because I didn't know Spanish, so I searched for ways I can continue my photopoetry project.
I've always used my camera as a way of exploring the world, new cultures, people with their lives and stories. The camera always gave me the courage I needed to search for answers and meaning. But this time, the camera was pointed at me.
Every time I get unstuck I think I will never get stuck again. And there I am, paralyzed, hiding and afraid to create or to share my work… again.
On the first day working on the ISOLATION photopoetry project, I have written the series idea, story, concept, and about 50 poems. I simply couldn't stop writing. The next few days I started to typewrite the text and sketch the shoots ideas. Slowly I have built so much material I could fill a book.
Today, stuck in my creativeness block, I realized maybe only 10% of those ideas I have created and I have shared on social media less than half.
WHY?
Is it because of time, money, insecurity, technical skills? From the start the project started to get media attention, it was featured in magazine articles and won important awards. So, again, then…
WHY, are we inventing millions of reasons to stop us to create?
As I am trying to figure this out, I ask myself, if I wanted this so badly, why didn't I finish the project?
Looking back at the notes poems and sketches, I fall in love again with the project. It amazes me how real they are and how much truth they hold even after all this time.
I started to work again on this project, with the intent to finish and publish the book, and I want to share my story, hoping that will help others, to give inspiration and motivation, and maybe get creatively unstuck.
What are your creative secret obsessions?
---
Feel free to share this with your art lover friends or with anyone who can use a nice word. Leave a comment or drop me a line. I would love to hear from you
Interested in adding a fine art photopoem to your collection? You can check out more about my fine art prints here.
---
Lots of love, Daciana