Hi! I am Daciana. I thought to share a short introduction about me and my work, starting from the most frequent question I get.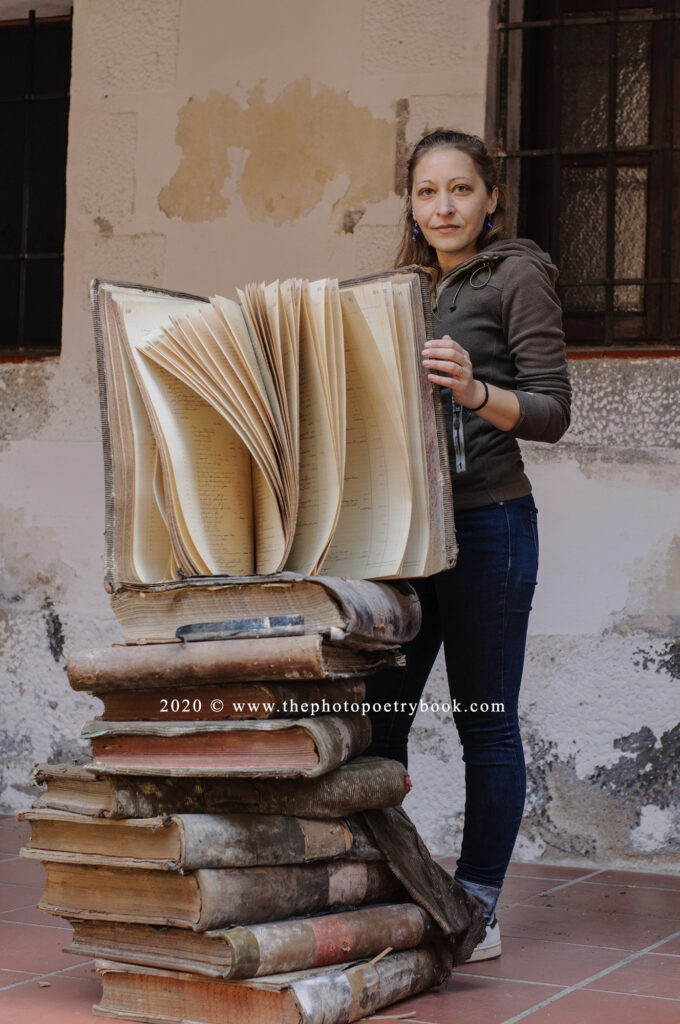 2020 © DACIANA LIPAI | ISOLATION – behind the story
The STORY of the BOOKS
---
One of the most frequent questions I get asked is if the books from the ISOLATION project are real.
The huge antique old book from the series are not fake, ARE REAL. Part of the story, they hold a meaningful part of the project.
ISOLATION is a personal project, a fine art photography series, a photopoetry series, how I entitled it, which I started in 2019 after I left my country. Arriving in Spain I realized I can't do portrait photography anymore, which I have always done, so I started to learn how to create Fine Art Photography. It was a beautiful journey, (it still is because I don't think it will be ever finished) which completely change my style, my vision, and my point of view.
Sketching and drawing my ideas, one day I turned to my husband, and tell him I need some big, giant books. And he replies, "Oh, yeah, sure! but I don't think you can use them because they are dirty, dusty, moldy and very old" and he shows me these books discarded and long forgotten in the basement. (what????? really???? I was thinking).
For me, it was unreal, so beautiful, so significant to my project! It was like every piece was falling into the right place. Every thought, feeling, every person I've met, every step I took, EVERY WORD, place, BOOK, made the journey authentic, original, and meaningful. It was a personal journey of how this project changed me, of becoming who I am.
Trying to go deeper than the surface, discovering a deeper meaning, and redefining the world I live in. Although it is a personal journey I can honestly say it is the struggle that every human being has, in some way or another.
How was the beginning of your creating journey?

Daciana