My latest project "ISOLATION – A Photopoetry Series" was awarded at a prestigious photography contest, Annual Photography Awards, in the fine art category.
What a privilege for one of my dearest projects. I am truly grateful.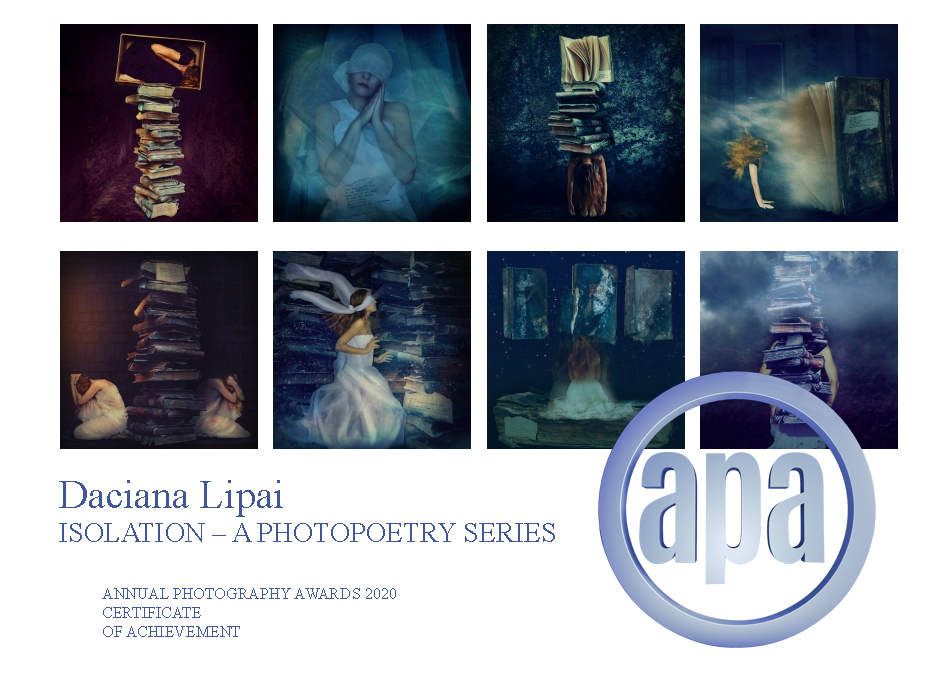 photography & poems 2021 © DACIANA LIPAI ~ ISOLATION – A Photopoetry Series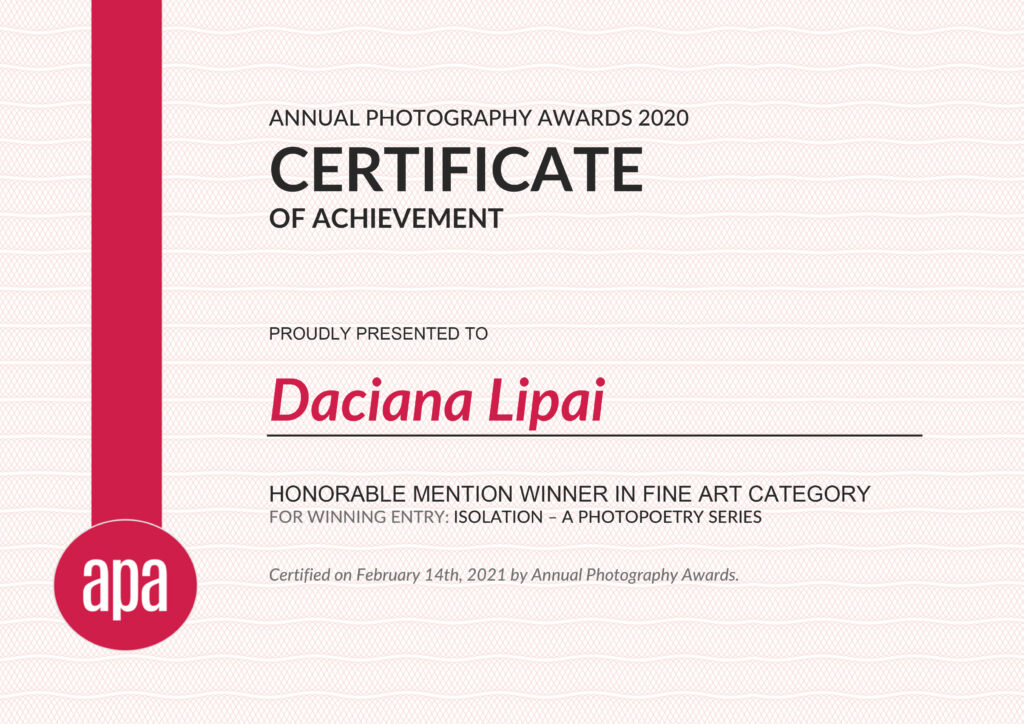 ISOLATION – A Photopoetry Series
I created "Isolation – A Photopoetry Series", a fusion between fine art photography and poetry, from a concept that encapsulates the feeling of loneliness and isolation. I wanted to evoke a deep, persistent state of nothingness, the human condition troubled by the transience of life that stands under the question mark of existence, purpose, and meaning, in which we all find ourselves.
Humanity is facing a big existential crisis, as the scenario of this world as we know is changing fast. We need to pause for a second. And introspect. Look inside ourselves and analyze our life. Reflect on the real and illusory, good and evil.
In these troubled and uncertain times, when words have become the most subtle and banal evil, a drop of fear is injected in our mind, which starts to grow, and spreads across worlds. Good becomes bad, and bad becomes invisible. Everyone is living their own selfish isolation, blinded by fear, locked in his own tragedy.
All becomes a question of faith.
If you want to read more about the award, please follow the link: APA AWARDS 2021.
Lots of love, STAY SAFE
Daciana.