If you follow me on social or read my blog, maybe you can remember that last year, my project ISOLATION – a photopoetry series, got published in Lens Magazine #66 March 2020 (you can check the post here).
Today, I want to share with you the digital featured on their website, LensMagazine – Daciana Lipai | Isolation – A Photopoetry Series.
I am so happy that my dearest project, the fine art series ISOLATION was featured in a renowned photography magazine.
You can read the article on their site or purchase the print magazine LensMagazine (here).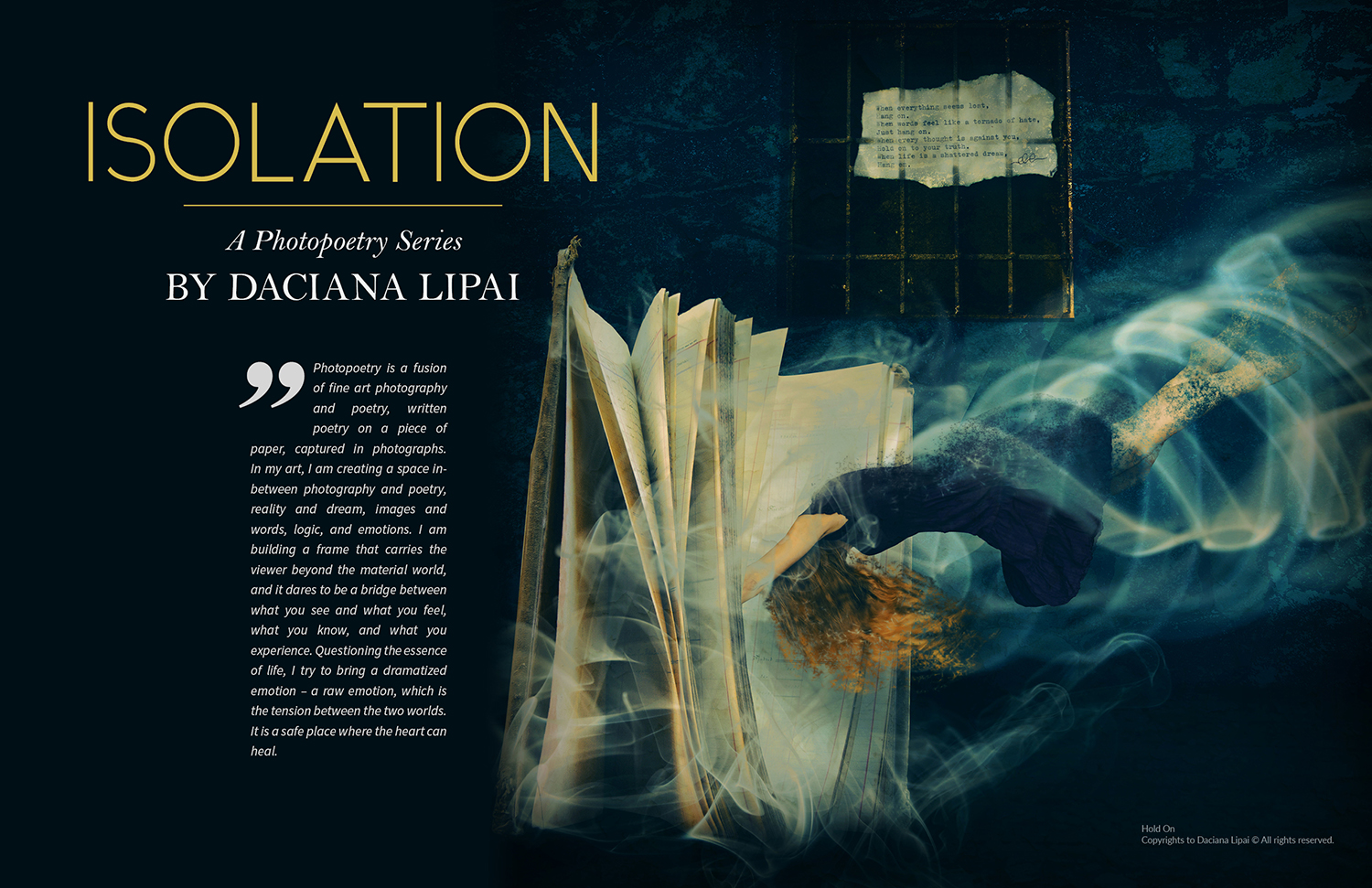 Hold on
When everything seems lost,
Hang on.
When words feel like a tornado of hate,
Just hang on.
When every thought is against you,
Hold on to your truth.
When life is a shattered dream,
Hang on.
 Photography and Poem © Daciana Lipai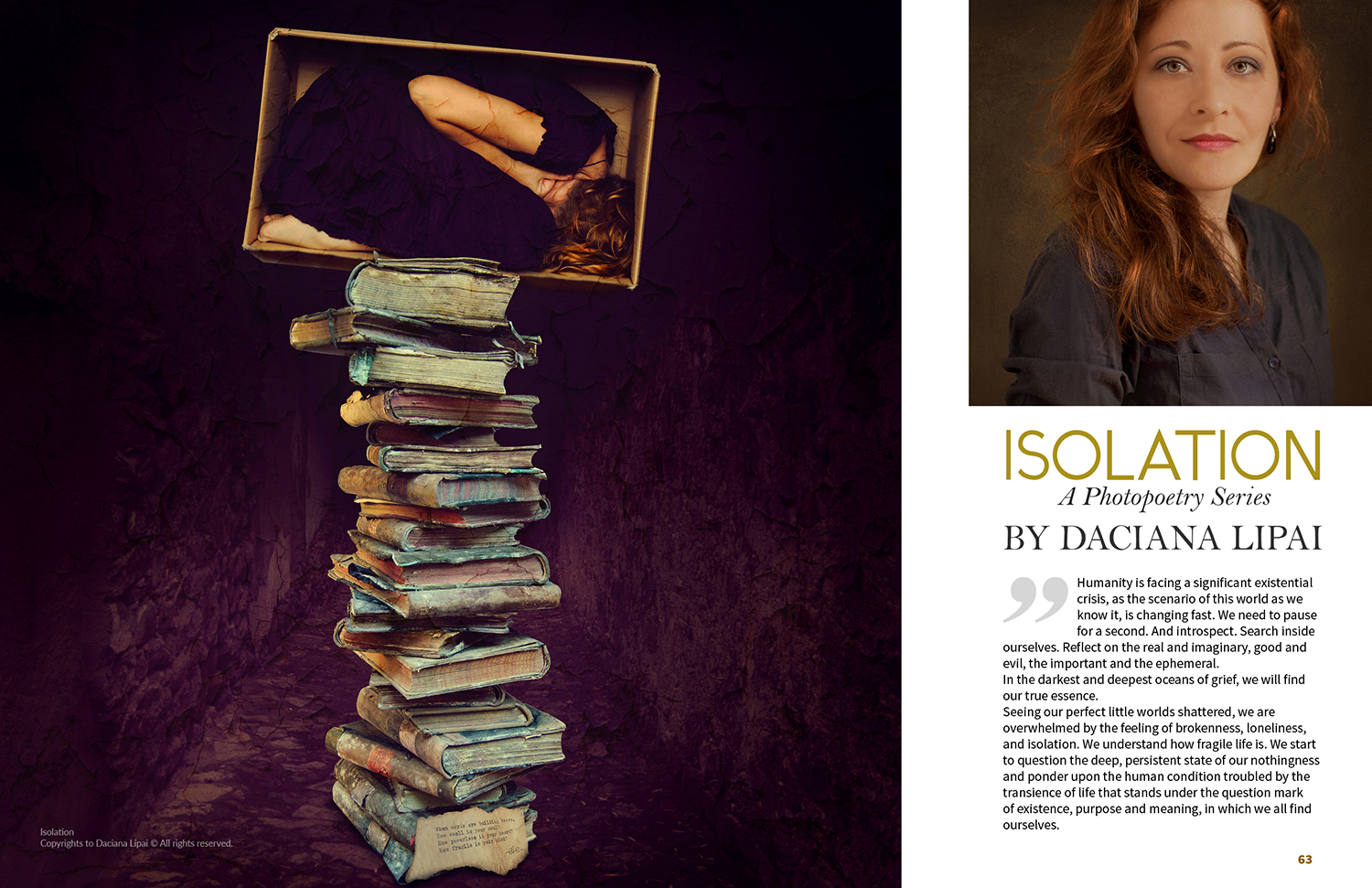 Daciana.