I simply love the narcissus flowers. My grandma had a garden full of narcissus and daffodils that bloom in spring and filled a great part of the garden with such beauty you couldn't take your eyes off. She always picked up the most beautiful flowers to make me a bouquet, while I was telling her not to pick them up because she will ruin the beautiful field of flowers. I was secretly expecting the answer which I knew was going to be "don't worry, others will grow!" so I can enjoy my beautiful flower bouquet.
An endless field of white flowers, with the smell of Heaven, in-blossom each spring, to bring joy, peace, and hope. I will always cherish it in my heart.
While the world is changing fast and we lose the ones we love, we have to hold on tight to every memory, to every good and hopeful thought, to keep this beautiful world alive, even if only in our dreams, until we can be together again, in a world, with no war or hate, where flowers never wilt.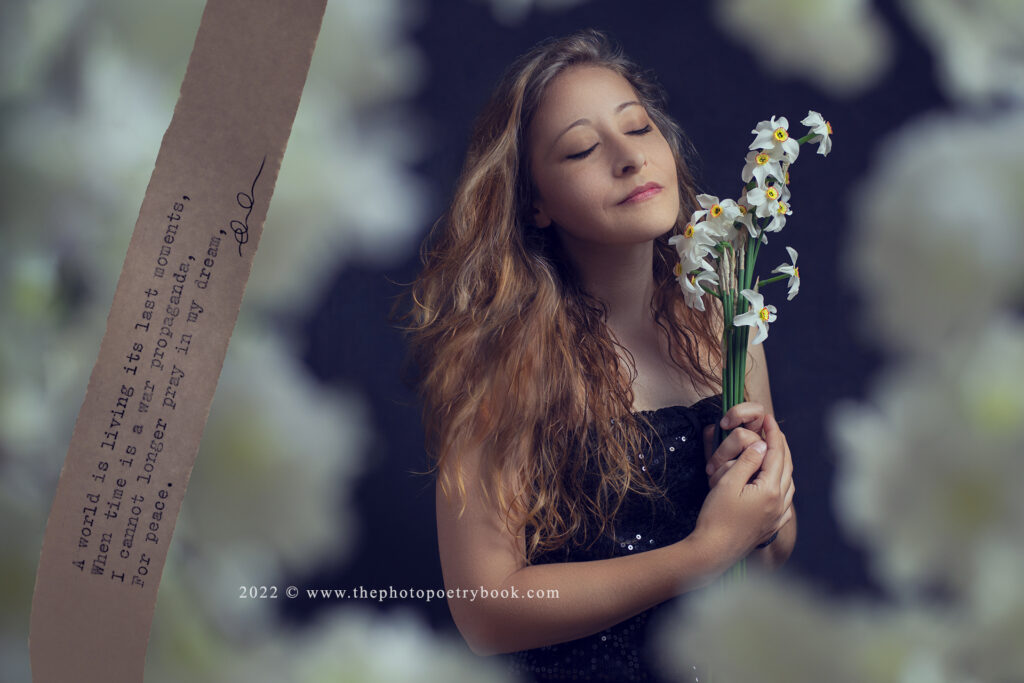 poem and photography 2022 © DACIANA LIPAI | Peace ~ D R E A M • A W A Y • Photopoems ~ Fine Art Photography Series
A world is living its last moments
When time is a war propaganda
I cannot longer pray in my dream,
For peace.
Behind the scene self-portrait with white narcissus.
I think the most difficult part when making self-portraits, it's to capture the shoot straight out of the camera, not having to add more elements in post-production. To achieve a painterly image with a dreamy feeling, I've added white flowers in front of the camera.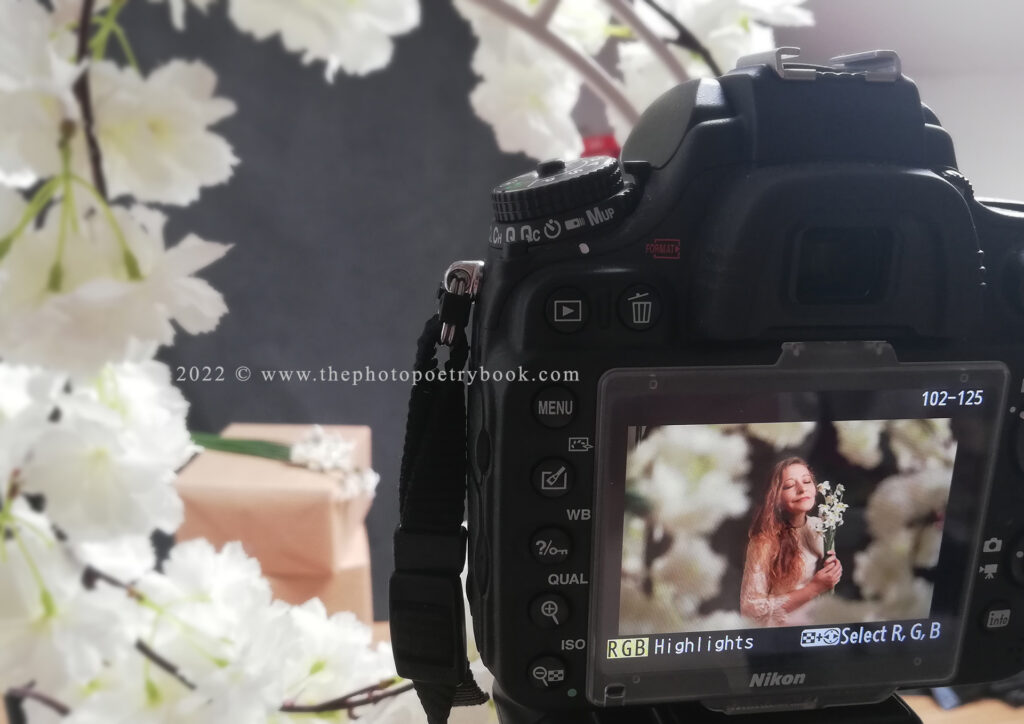 2022 © DACIANA LIPAI | D R E A M • A W A Y • Photopoems ~ Peace ~ behind the scene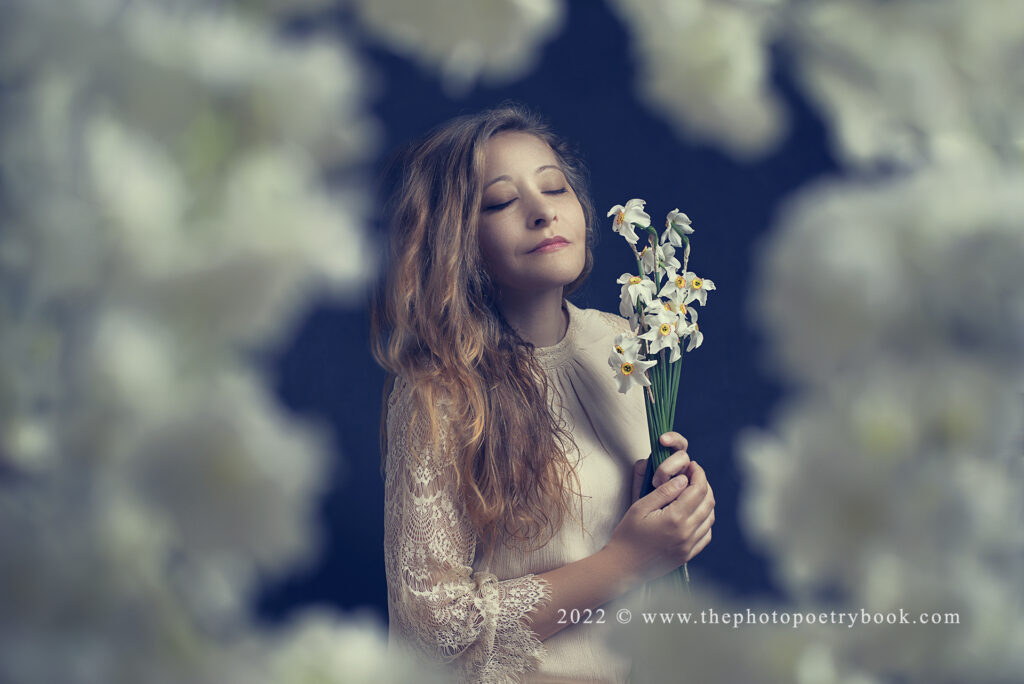 2022 © DACIANA LIPAI | D R E A M • A W A Y • Photopoems~Peace~ Self-portrait with White Narcissus
---
Feel free to share this with your art lover friends or with anyone who can use a nice word. Leave a comment or drop me a line. I would love to hear from you
---
All the photopoems are available as Original Limited Giclée Edition, printed on museum-quality Hahnemühle William Turner 310 gsm paper, with a 2,5 cm white border, 100% cotton, and are Giclée prints with life expectancy up to 200 years. All fine art prints are hand-signed by me and come with a certificate of authenticity + 1 AP.