I started again working on DREAM AWAY Photopoems – a fine art photography series, that combines self-portraits and original poems, depicting the contradiction between two different realities, the contradiction between the image – what you see and the poem.
As we are bombarded each day with news of war, violence, hate, and poverty, one has to guard his mind strongly and very carefully.
I started to work on this project a year ago, you can read about it here and you can see the final selection here.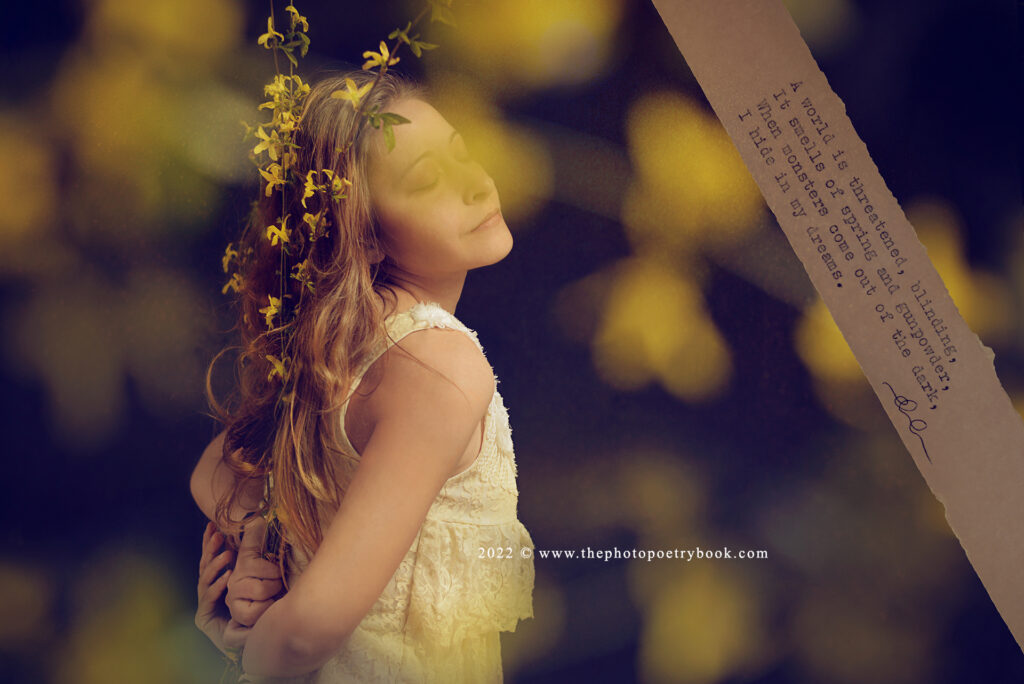 poem and photography 2022 © DACIANA LIPAI | Spring ~ D R E A M • A W A Y • Photopoems ~ Fine Art Photography Series
A world is threatened, blinding,
It smells of spring and gunpowder,
When monsters come out of the dark,
I hide in my dreams.
---
Feel free to share this with your art lover friends or with anyone who can use a nice word. Leave a comment or drop me a line. I would love to hear from you
Interested in adding a fine art photopoem to your collection? You can check out more about my fine art prints here.