My work Isolation – A Photopoem, was accepted to be exhibited in the Praxisphotocenter Online Group Exhibition – Quarantine.
As the lockdown affected our normal life, it is a great joy to be able to visit online the exhibition, as art is an important aspect of our lives.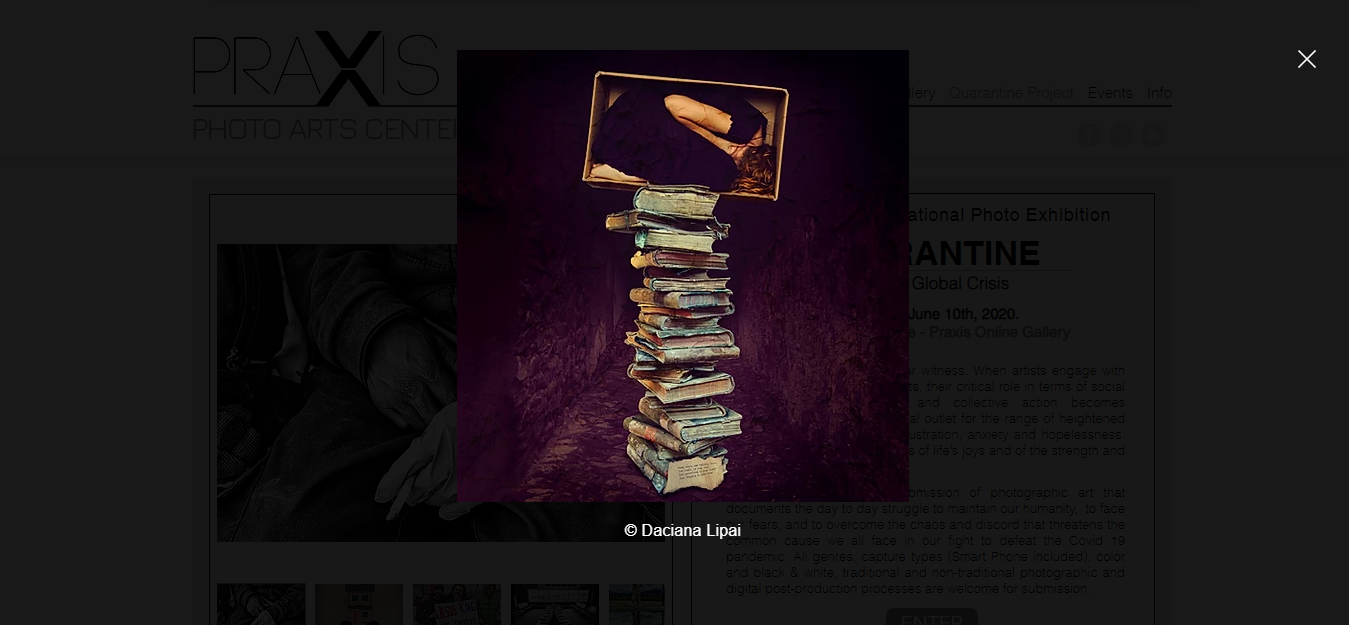 You can visit the group exhibition Quarantine, at Praxisphotocenter, here.
Lots of love, STAY SAFE
Daciana.