I was really quiet for a while now. I thought one or two days of social media break would be enough and in one week I would be back creating. But I have to admit this lockdown really affected me, as I assume, also, many of you.
It was a photo challenge that forced me to create again, back in 2016, to lift myself up, each time, move forward, search for my path of understanding, and find motivation each day, so I can become more of who I am today.
Really, I was trying to let everything go, to heal my broken self, and to find hope and joy again.
This path can be very long and lonely.
Many of the photopoems I created back in my 366 Days Challenge in 2016 have a striking resemblance to what I am experiencing these days. Reading The Photo Poetry Book again, made me re-discover the path I took and my struggles, that I think many of us have and see more of myself.
Today I started a photo challenge again. I will select my favorites and re-edit them.
The message that I was sharing was from the heart, from a vulnerable emotional state, that we all experience from time to time. It was about life, love, brokenness, stillness, fear and anxiety, loneliness, death. It was a project of deep love, trying to change all the negative emotions of brokenness into love and joy.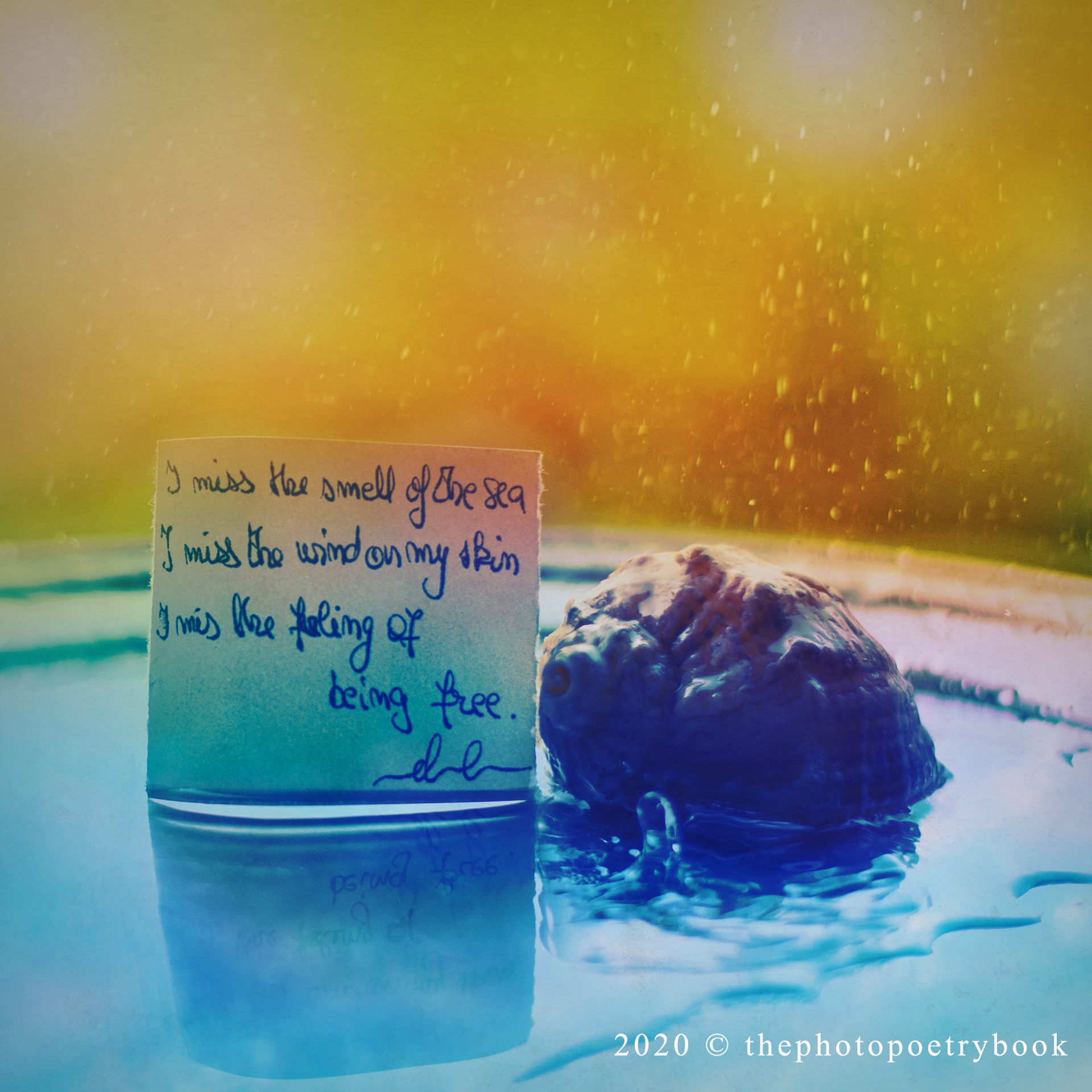 I miss the smell of the sea
I miss the wind on my skin
I miss the feeling of being free.
🌻
.                    .                    .
❤️ Check out my videos on the youtube channel and tell me what you think. In this video, I am talking about my creative process, I defined photopoetry and how I create.
.                    .                    .
Lots of love
Take care and stay safe!
Daciana