Sometimes, all that we have is silence.
When everything turns dark, just listen to your heart.
.                    .                    .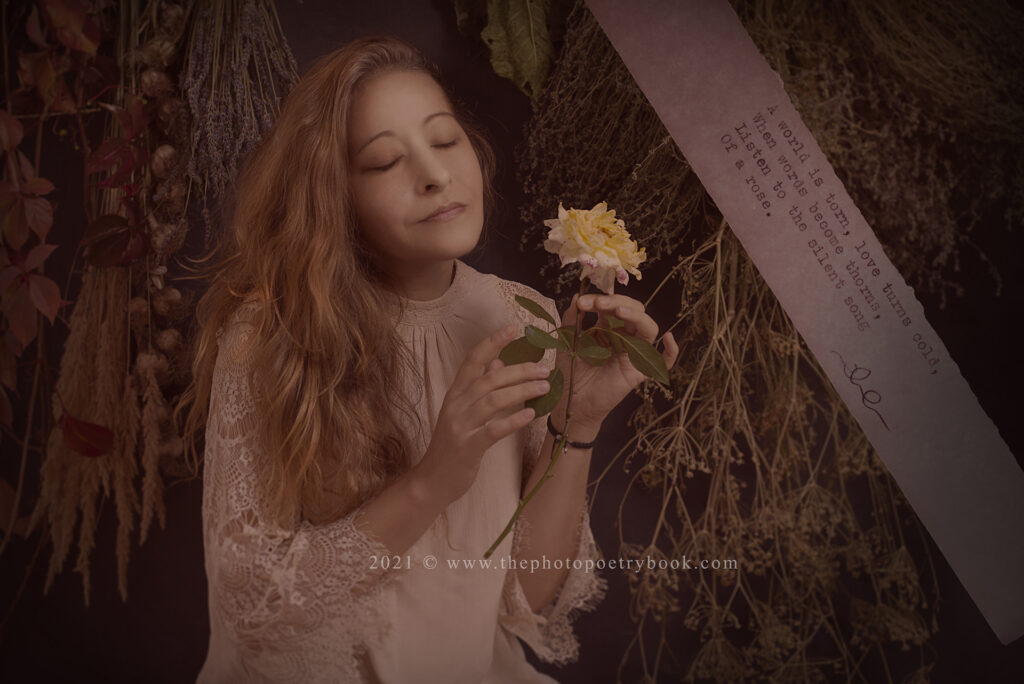 poem and photography 2022 © DACIANA LIPAI | Silent Song ~ D R E A M • A W A Y • Photopoems ~ Fine Art Photography Series
A world is torn, love turns cold,
When words become thorns,
Listen to the silent song
Of a rose.
---
Feel free to share this with your art lover friends or with anyone who can use a nice word. Leave a comment or drop me a line. I would love to hear from you
Interested in adding a fine art photopoem to your collection? You can check out more about my fine art prints here.