The book is dedicated to my dear grandparents.
My book TURNING BLACK into COLOR – photopoems for the brokenhearted, will be coming out on 28.02.2021!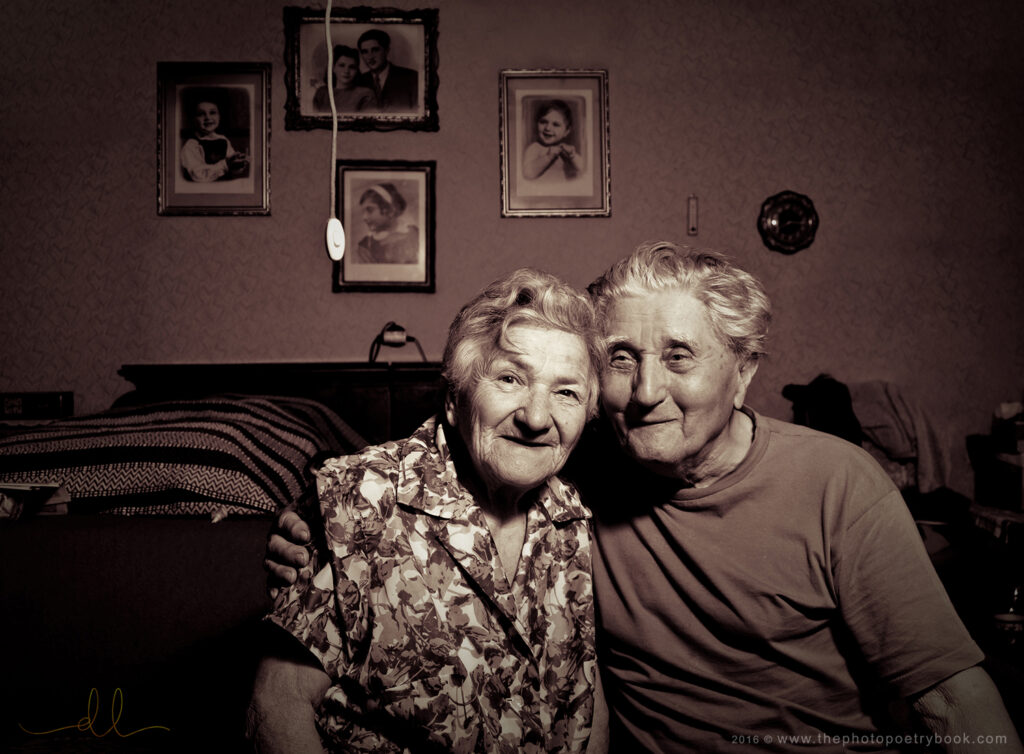 In the last post I've presented a little presentation video, the Book trailer, if you missed it you can find it here.


The book Turning Black into Color is a compilation of the best images from my 2016 Photopoetry Project.
It is dedicated to my grandparent, who raised me, loved me and protected me, and its central theme is loving a person who you love and how to deal with the grief and pain that comes with loss.
It is all about how we can learn to transform all the grief and sadness into something bearable.
TURNING BLACK into COLOR is a beautiful color book, a collection of poems and photography.
Book Blurb
"When a loved one dies, the pain of loss can feel unbearable.
The author's journey through grief, depicted in her own poems, captured in beautiful conceptual fine art photographs. We are taken in her most vulnerable thoughts, on finding resilience, after dealing with the loss of her loved ones. A visual path of healing, presented in a combination of poetry and photography, on how in order to heal the broken heart, the bereaved one must transform the loss of a loved one into infinite love, transforming grief into happiness."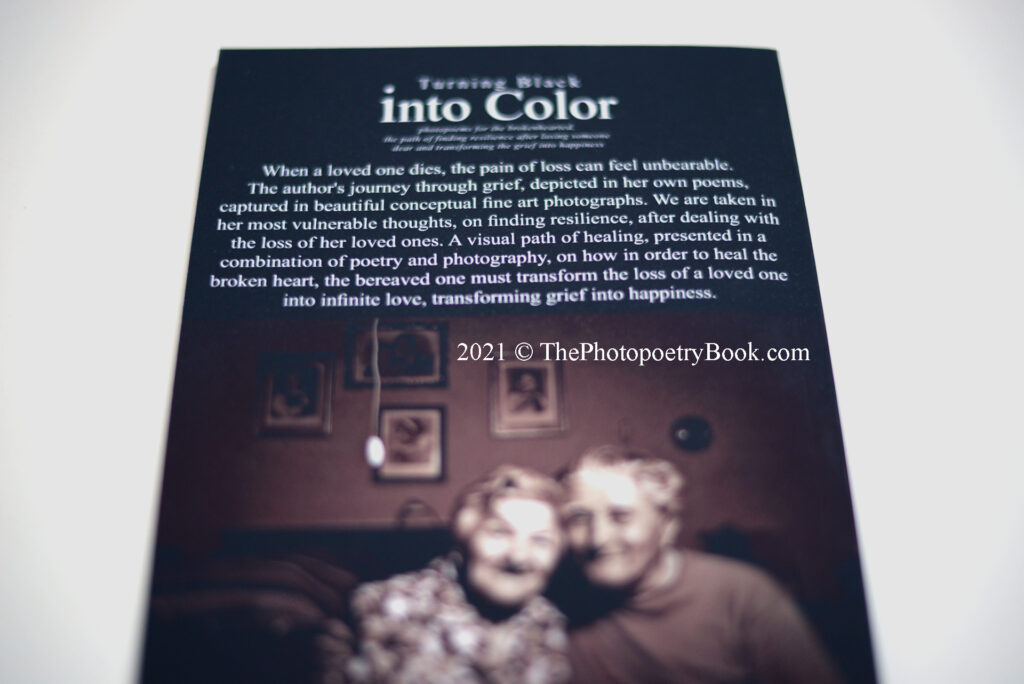 ---
Daciana