Have you ever wonder what is the path of healing the broken heart?
I was blessed to have a beautiful and happy childhood, filled with love, feeling safe, and cared for, by my dear grandparents. It was a small little Heaven, simple and perfect, where I felt not ever missing a thing.
I lost it all when I lost my grandfather and with it a part of myself.
When I lost my dear grandfather, in 2015, I felt all my world shattered. I couldn't make sense of my truth anymore and started to question everything about this world. I need a way of self-expression, and introspection, so I started The Photopoetry Book, as a 366 days photopoetry challenge. It was my own journey through grief.
When you lose someone dear, you realize all the money in this world can't heal the broken heart. You won't find a doctor in this whole world, who can heal the broken heart.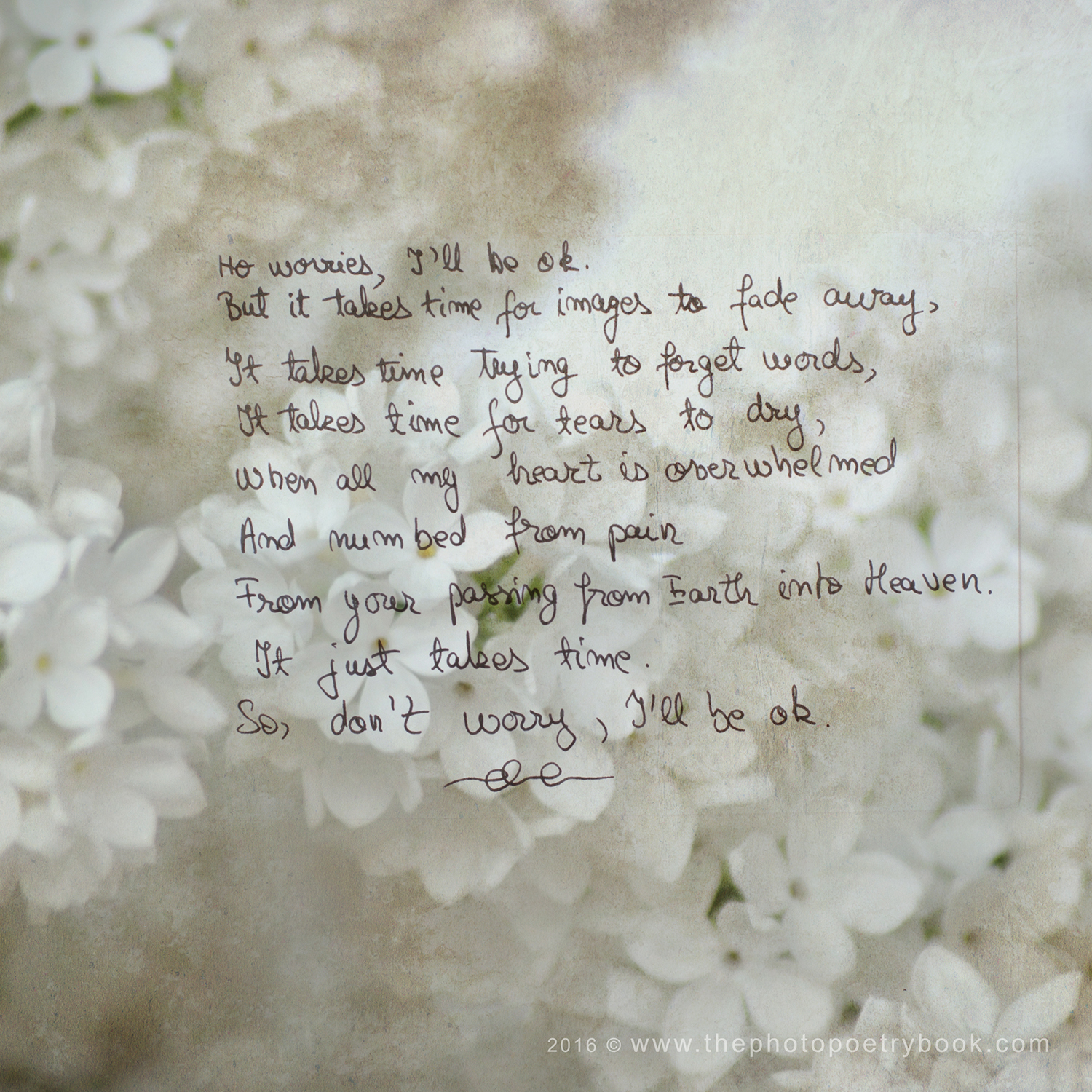 I started the project with the question in mind:
"When you lose a dear one, where does all the love go?"
With years passing by fast, I lost more and more of what I had and who I was, my grandmother, my father, my marriage, my friends, and family, I've left my house and my country. I thought I've lost everything, all my life when I've found myself lockdown in quarantine, in Spain. All the dark moments started to come back, one after one.
I've understood that my project wasn't complete. It came in my vision as a beautiful story, as resilience, as a glimpse of understanding.
When you lose a loved one, it feels like every moment from your life turns to black. In my darkest moments, I've even doubted if I will ever laugh again. You can't heal the broken heart nor by ignoring, nor by forgetting, nor by letting go.
You have to learn how to turn all the grief into happiness.
This is the reason why it was really important to share my story and what better way than a book?
I know many are lost in the ocean of grief after losing someone, and by sharing my story I'm hoping to open a path of resilience for anyone who has lost a dear one and bring a word of comfort.

Turning Black into Color – turning grief into happiness
Lots of love, STAY SAFE
Daciana.