I dream away listening to the long-forgotten song of the lavender
I wish I could breathe the calmness of the lavender scent
I wish I knew how to be one with the calmness of the lavender field
I pray to be as peaceful as the lavender.
Peace in the heart and mind,
Peace with the one next to me,
Peace all over the Earth,
Peace in the whole Universe.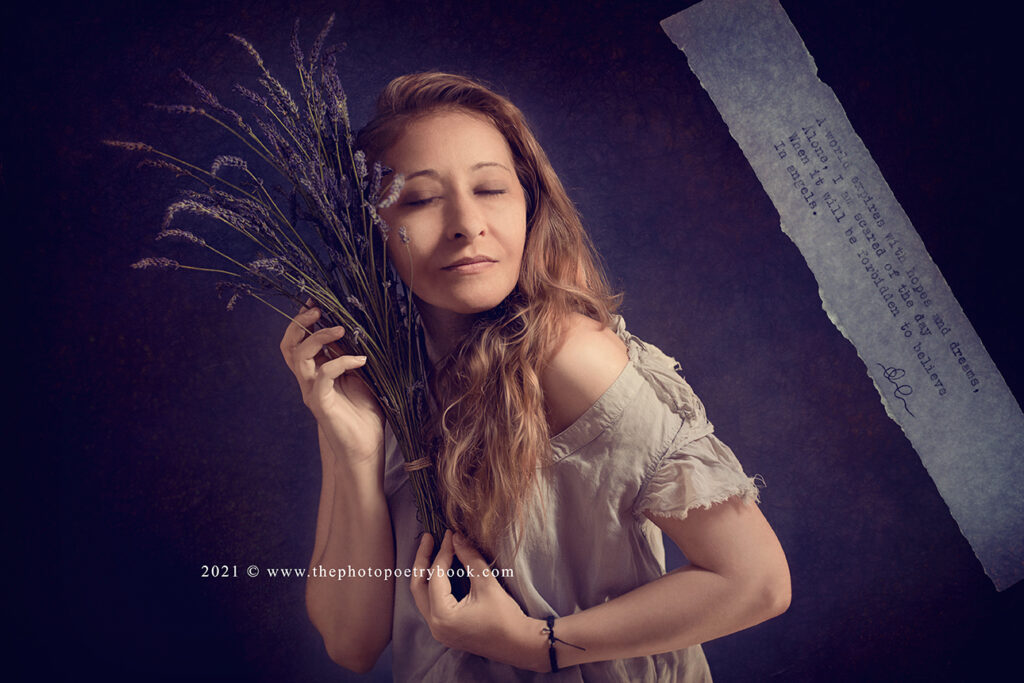 2022 © DACIANA LIPAI | Angels ~ D R E A M • A W A Y • Photopoems ~ Fine Art Photography Series
A world expired with hopes and dreams,
Alone, I am scared of the day
When it will be forbidden to believe
In angels.
---
Feel free to share this with your art lover friends or with anyone who can use a nice word. Leave a comment or drop me a line. I would love to hear from you
Interested in adding a fine art photopoem to your collection? You can check out more about my fine art prints here.