Today, it is hard to find a little peace of mind. Finding the right words to write seems impossible seeing what is going on in the world. Everything seems frightening, chaotic, and non-sense, again, the world is filled with hatred and violence. The situation brings me a lot of sadness and heartbreak. Living at the border with Ukraine brings even more insecurity, anxiety, and fear. It is impossible not to ask yourself if and when my country will be at the war too. There is incredible tension in the air.
As an artist, I am very emotional, and I feel the suffering and grief of people, the main reason for my work is to bring a word of comfort and encouragement, as I am also trying to keep myself optimistic, but often ask myself, in these times, if my words matter, if my art matters, if my opinion matters. I always considered that we have to be the voice of the ones that cannot speak, the ones who are suffering, and to stand still and strong beside the truth. When nothing in this world makes sense anymore. It is difficult to understand what is going on in everyone's heart.
I think the only thing that matters is not to let our hearts be poisoned by fear and hate, and not let ourselves be discouraged by what it's going on. Guard your heart and mind.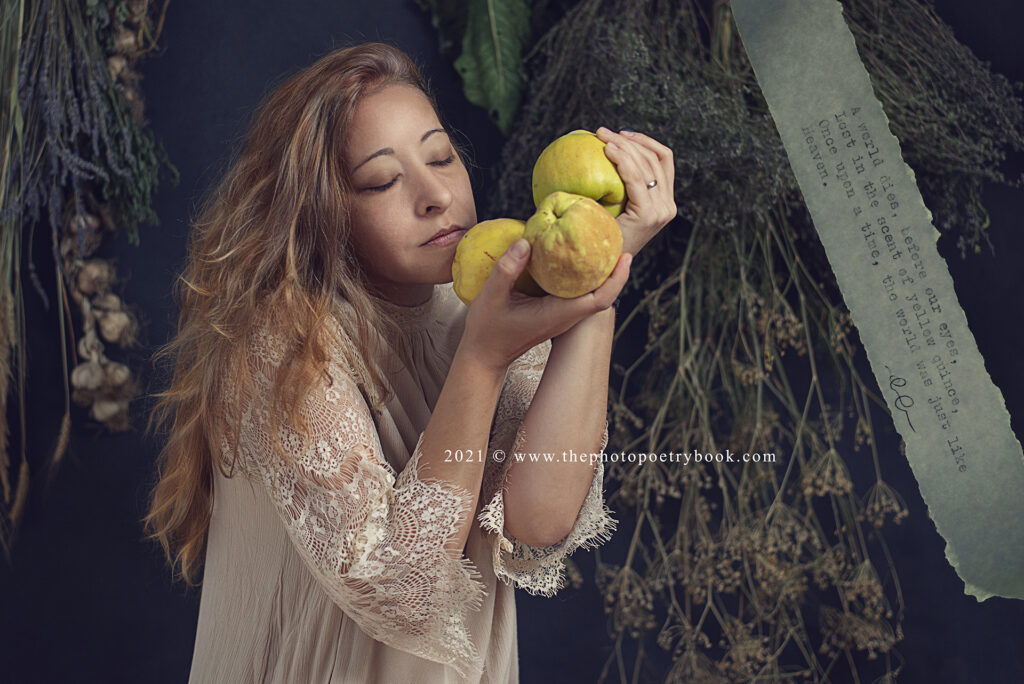 © DACIANA LIPAI | Once Upon a Time ~ D R E A M • A W A Y • Photopoems ~ Fine Art Photography Series
A world dies, before our eyes,
Lost in the scent of yellow quince,
Once upon a time, the world was just like
Heaven.
---
Feel free to share this with your art lover friends or with anyone who can use a nice word. Leave a comment or drop me a line. I would love to hear from you
Interested in adding a fine art photopoemto your collection? You can check out more about myfine art prints here.