Holding too tight to memories, to dreams, to words, to a moment, when it all slips away. We are always making up different realities and creating our own world when the truth no longer serves us.
We all create stories. We all invent worlds, holding our own side of the truth, like living in a dream, in a different reality.
We all have stories to tell.
Stories are what make us who we are. What we believe in. It's how we understand life and one another.
We all have stories that we want to tell, but most of the time we are feeling afraid and unworthy, unimportant, and don't want to admit the complicated messy, and dark truth about human life.
Once Upon a Time ~ D R E A M • A W A Y ~ Fine Art Photography Series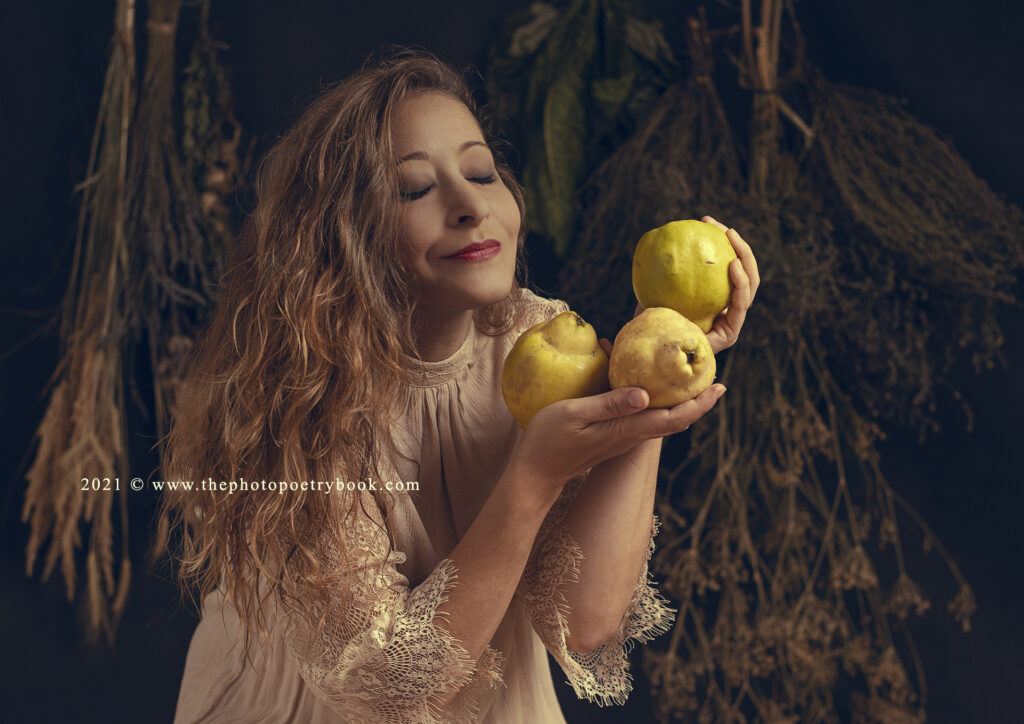 2021 © DACIANA LIPAI | Once Upon a Time ~ D R E A M • A W A Y ~ Fine Art Photography Series
.                    .                    .
A world dies,
A world with the scent of yellow quince,
I have no place to be,
When all seems meaningless.
I'm thinking about the day
When I will no longer be allowed 
To dream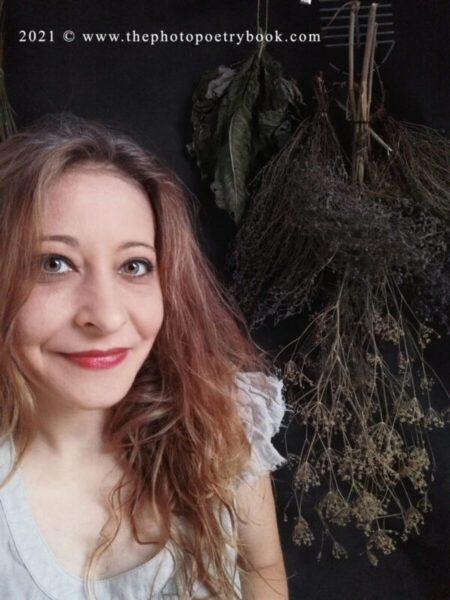 Here I am, in my little studio filled up with dried herbs, all dressed up and makeup on. This image is another version of the Bittersweet Quince Scent
(you can see it here)
Originally I've planned a very natural, soft, painterly look, shoot in natural light, but as I was shooting I started to experiment and ended up with a different feel and look of the image.
What story have you built up?
---
Feel free to share this with your art lover friends or with anyone who can use a nice word. Leave a comment or drop me a line. I would love to hear from you
Interested in adding a fine art photopoem to your collection? You can check out more about my fine art prints here.
---
Lots of love, Daciana