PRETEND ~ a Visual Photopoem ~ Daciana Lipai – Fine Art Conceptual
In the last post, I was sharing with you the joy I had when I heard the news that this image was awarded at ND AWARDS 2021, in the fine art conceptual category. (you can read about it here)
It was at the beginning of this year when I finished the video presentation of PRETEND, when I was working on the launch of my book Turning Black into Color, when everything fell apart. On top of everything, my laptop broke. I thought I lost all my work and files. After a long and stressful time, I succeed to recover my work, but after the launch of the book, I lost someone dear to my heart. That really turned my world upside down. I needed some time off social and I had to put aside the creative work.
Because of the stressful situation, I couldn't continue my creative work (you can read about it here).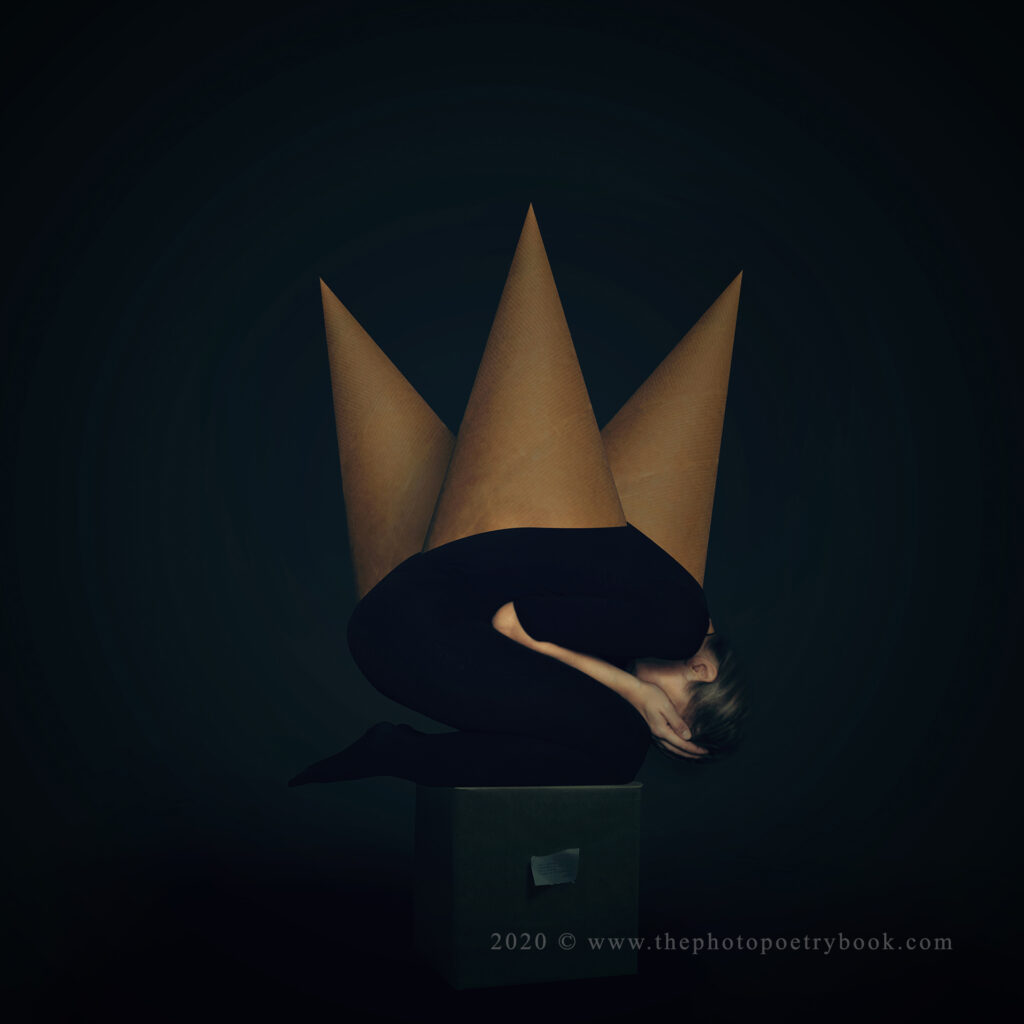 2020 © DACIANA LIPAI | Pretend – a Photopoem ~ Fine Art Conceptual Photography
.                    .                    .

"Let's pretend
Everything is ok.
Let's pretend
It was all a nightmare"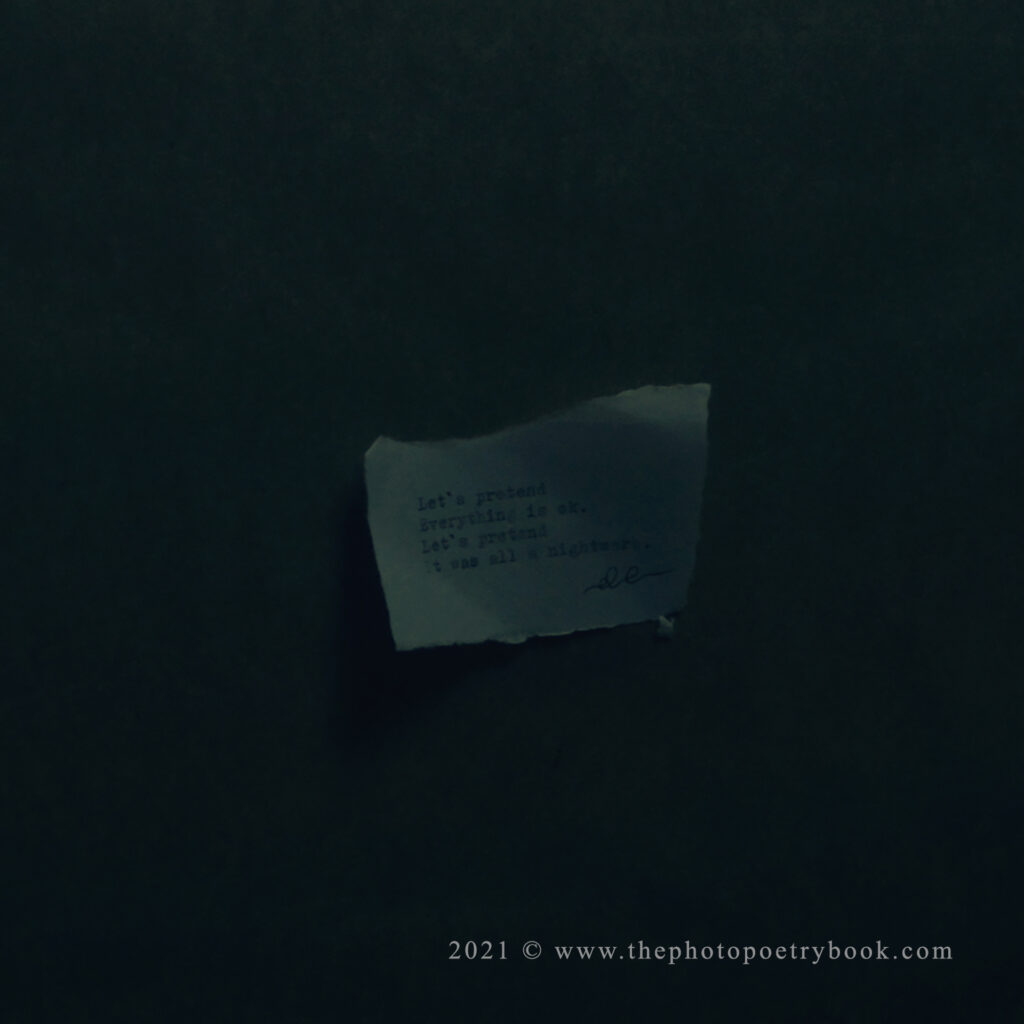 2020 © DACIANA LIPAI | Pretend – a Photopoem ~ Poem Close Up
In 2020 I had a dream, a vision about this image. I woke up very early and start creating it in a hurry like I was about to forget it. I had 3 more versions of it (never releasing them though) until I came to this final version.
2020 was a very difficult year for us all and changed our lives forever. I think many people can relate to the story behind this photopoem. Wishing 2020(and now 2021 too) was just a bad dream.
I just wanted to crawl in a bowl and forget about the world. I wanted to erase 202o. Now, I think 2021 is on the list!
Creating this image, I wanted to encapsulate the chaos of emotions and thoughts that emerged from 202o, shifting all the time in contradiction.
2021 © DACIANA LIPAI | Pretend ~ VISUAL PHOTOPOEM – Fine Art Conceptual Photography
If you had to encapsulate 2021 in one word, what would it be?
---
Feel free to share this with your art lover friends or with anyone who can use a nice word. Leave a comment or drop me a line. I would love to hear from you
Interested in adding PRETEND a Photopoem, ONE-OF-A-KIND, a limited edition of ONE, fine art piece, printed on Hahnemuhle William Turner, to your collection? You can check out more about my fine art prints here.
---
Lots of love, Daciana