There will come a time in everyone's life when we'll have to confront ourselves. Broken and scared, lost and lonely.
We'll see all the lost time. All the unsaid words. Our ignorance.
We step into a surreal world, and realize, maybe our choice was to live in a fantasy world, one that we had built so carefully. A material, so real, so safe world. Even in the hardest times, we will try to find millions of distractions, to look away from the truth.
Can we heal our ignorance?
Can we still find, in this mad world, who we were supposed to be?
Going through an ocean of grief in my life, after losing my loved ones, I was forced to move on, ignore, to forget them, and who I am.
Society teaches us to look away from grief, instead of trying to heal our broken heart. Ignoring our negative emotions, we'll only project them onto someone else. Confused and lonely, we'll try to forget the ones we love, and build a real dream, like reality, as it's the only truth.
After each moment of suffering and grief, life is a battle to find joy and love, in the present moment, right now, in this broken world.
The resilience comes within when we understand who we are, with our deepest beliefs.  A  constant confrontation with ourselves, our thoughts, our fears, our nothingness.
One day we'll all see the real and the illusory, the truth and the lies.
Do we fear to be happy? Do we think we don't deserve happiness?
Between dreams and reality, truth and lies, dark and light, life and death, it's only a subtle string.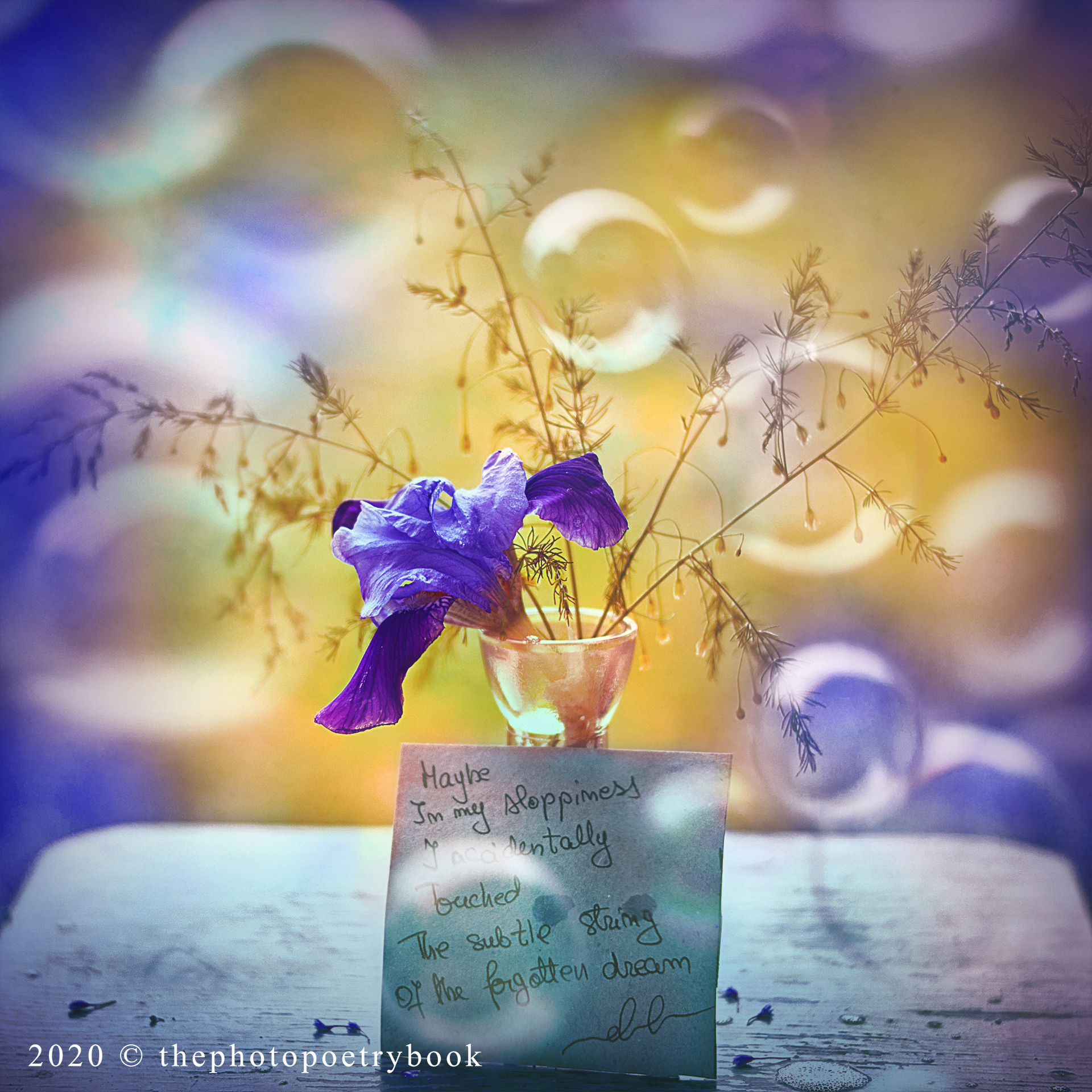 Maybe
In my sloppiness
I accidentally
Touched
The subtle string
Of the forgotten dream
🌻
.                    .                    .
❤️ Check out my videos on the youtube channel and tell me what you think. In this video, I am talking about my creative process, I defined photopoetry and how I create.
.                    .                    .
Lots of love
Take care and stay safe!
Daciana