This is one of my favorite images from my 2016 photopoetry project. I decided to re-edit it, although initially, I thought it's well-edited. But I see there is always room for improvement.
One of the main themes of my project is grief and death, as I had to slowly overcome all the losses in my life. The biggest struggle in my dark days was to stay motivated, to always find the strength to move forward.
How do you ignore all noise and stay motivated?
It looks like a meditation on death. It reminds us we are not eternal in this word. It reminds us one day we will have to leave for eternity. I see it as a constant reminder of the afterlife, I think of eternity, and not least, it's a powerful reminder to live in the present moment, fully and truly, with the fact, that we are not eternal in this world. We have to live beautiful, joyful, and full-hearted.
How do you find hope in this broken world?
Nowadays, it seems all the world has turned upside down, and we can feel pretty quick un-motivated in a world that lost its essence. It can be so tiring to always try to find a meaning to fight when the whole world seems to be meaningless.
We feel so tired of running, and pretending.
How do you find the strength to move on when all the world seems to move against you?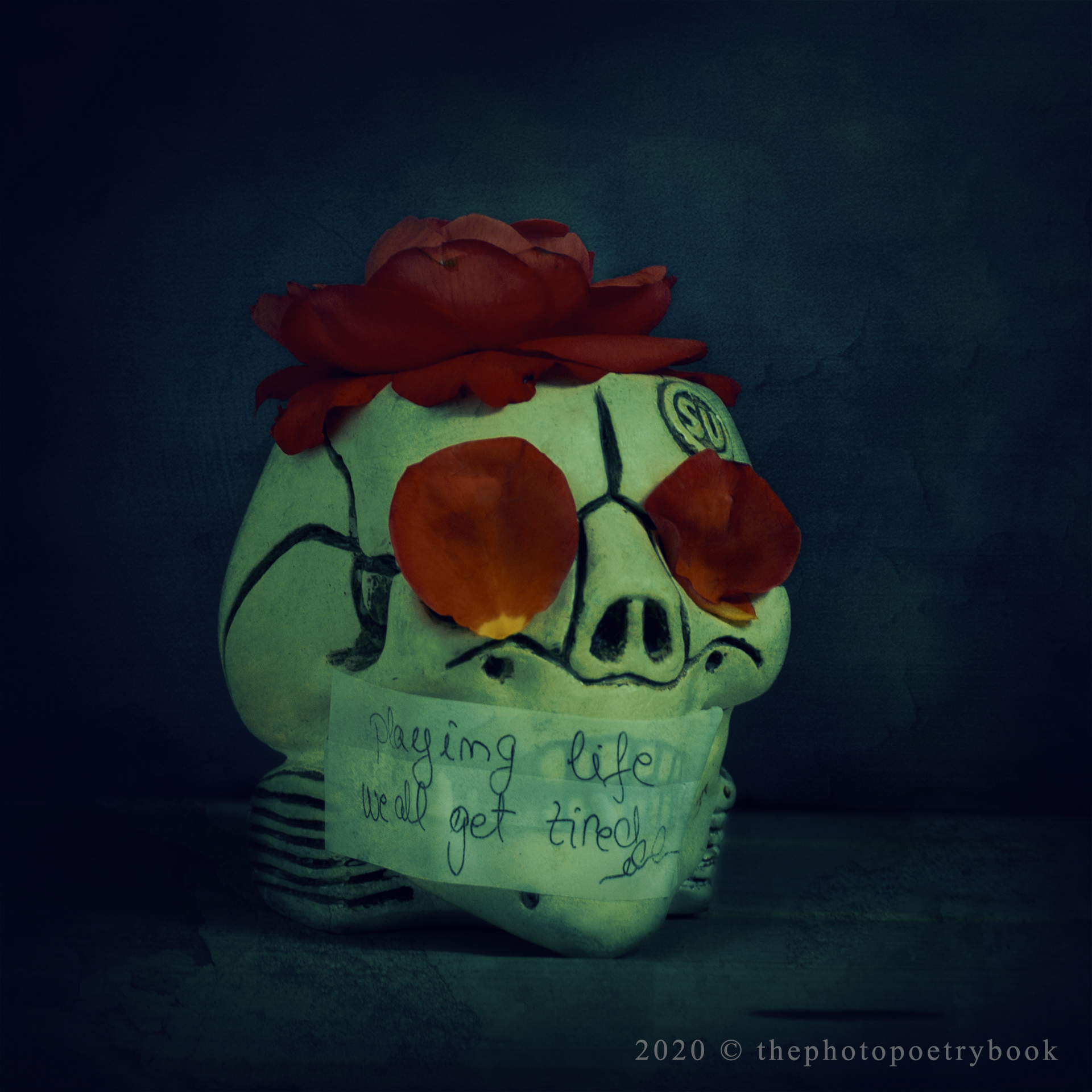 Playing life
We all get tired
🌻
.                    .                    .
❤️ Check out my videos on the youtube channel and tell me what you think. In this video, I am talking about my creative process, I defined photopoetry and how I create.
.                    .                    .
Lots of love
Take care and stay safe!
Daciana