Turning Black into Color is out in the world!
To celebrate the launch of the book Turning Black into Color I wanted to show my appreciation for all the support I've received during the last 2 months, working on the book launch.
The book is on special offer for readers all over the world. Head over to Amazon Kindle to grab your copy. The ebook will be FREE for the next 3 days so don't miss the offer! The paperback is also at a special price.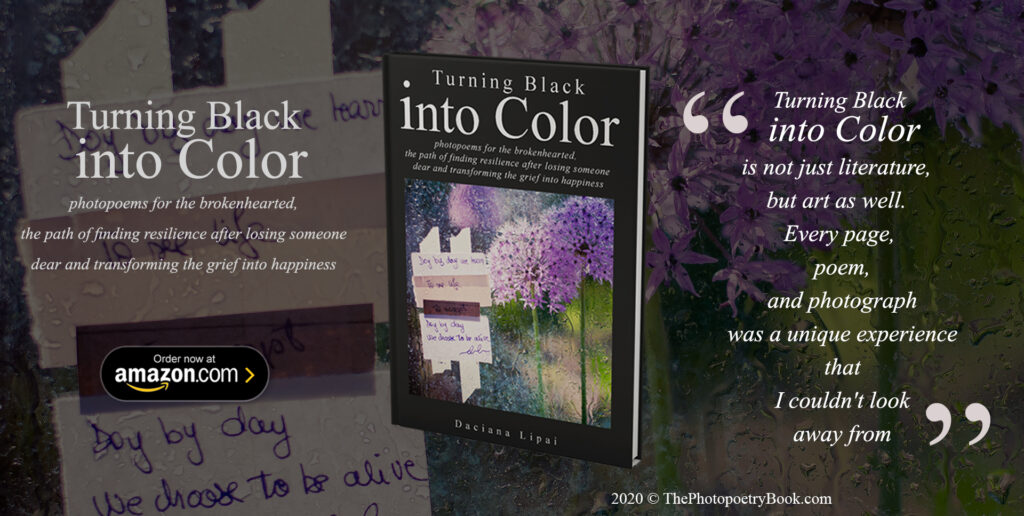 If you didn't watch the ARC Review that Jordan Renee made on her youtube channel, I invite you to go and watch it. She has a very unique style of critique and she did a really good job in presenting the book. I am so honored and grateful!
These are her beautiful words:
"Turning Black into Color is not just literature, but art as well. Every page, poem, and photograph was a unique experience that I couldn't look away from. I absolutely love the idea of combining poems and photography, and couldn't believe how effortlessly and artfully Daciana Lipai weaves the two together."
Thank you, Renee!
I can't express what these last days meant to me, probably I'd had to write another book to do that. It all seems so unreal, and I can't believe 2 months are already gone. It really feels like a moment. There were some days that I didn't know what I want to do if I want to crawl under a rock or scream aloud of joy. For sure, this was a big learning curve, that tested my breaking points. For real was full of joy, excitement, frustration, tension. Full with everything. Certainly any moment boring.
❤
At the end of the day, we all search for comforting words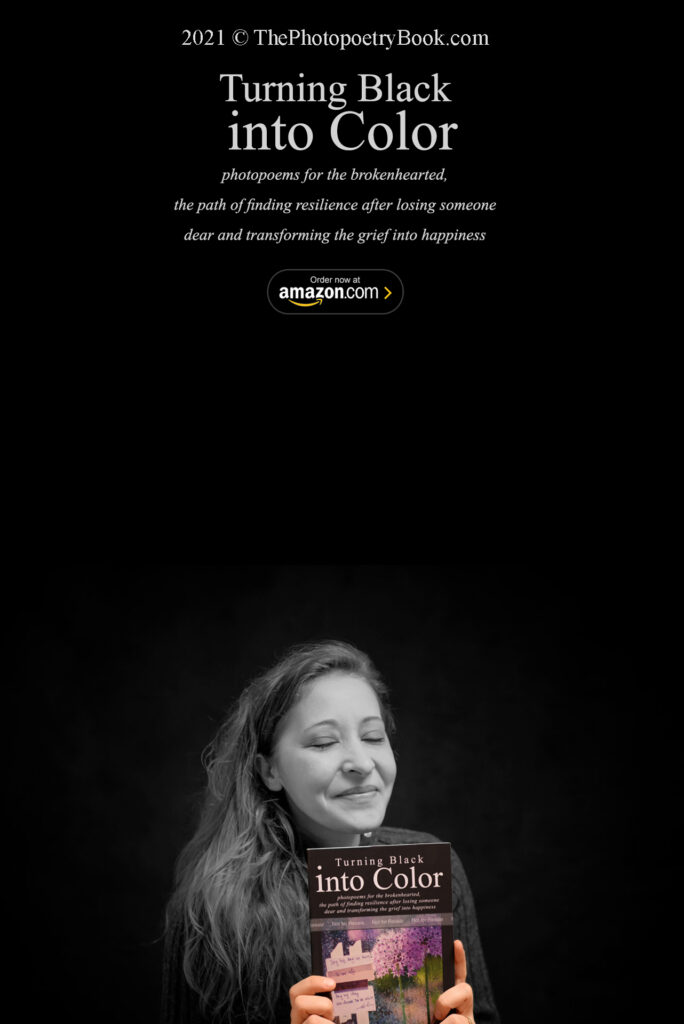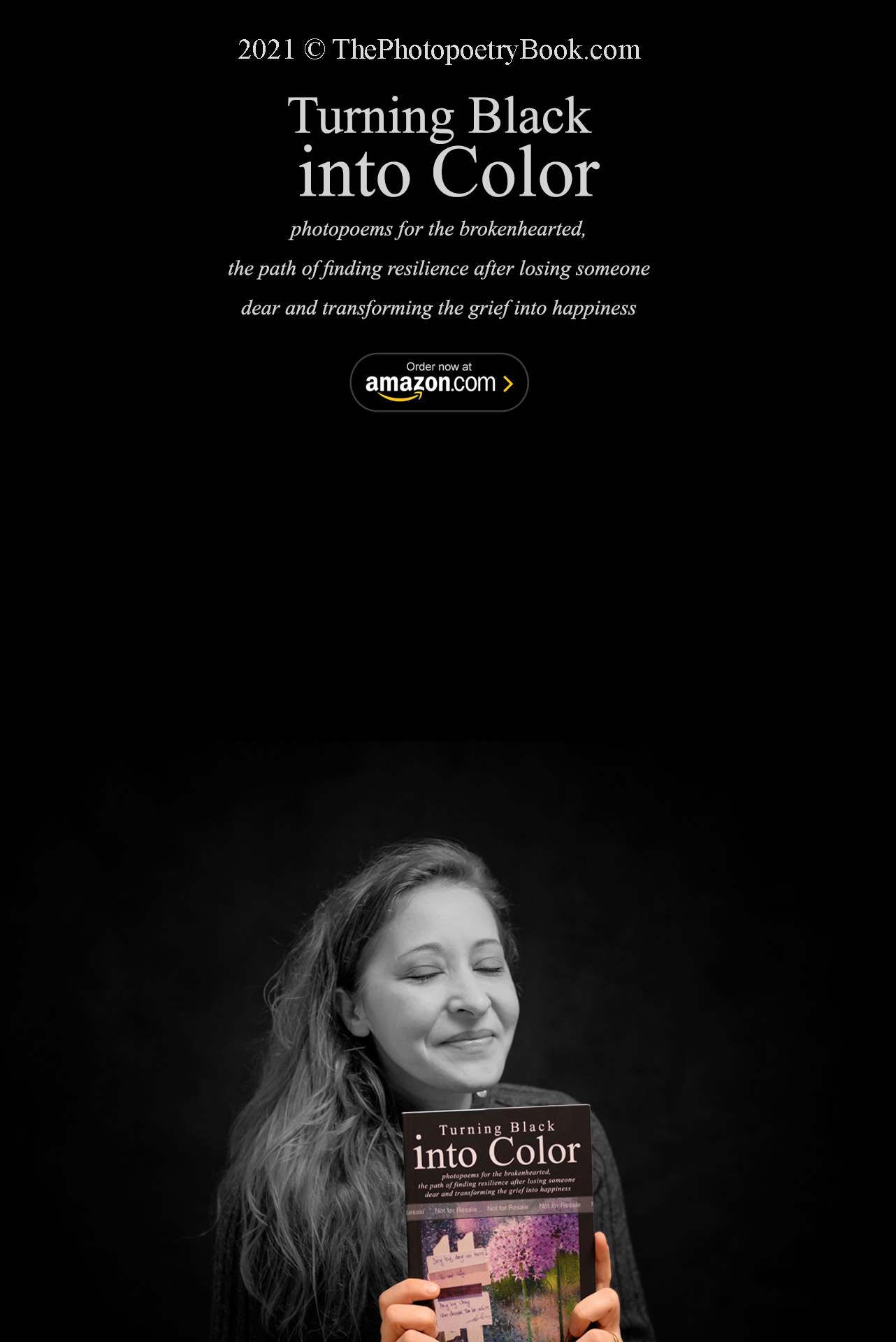 If you want to make my day, go tell your friends about this book and leave a review! It would mean the world to me.
❤ Thank you to everyone for the kind words, support and love. It wouldn't have been possible without the help of so many.
       Daciana