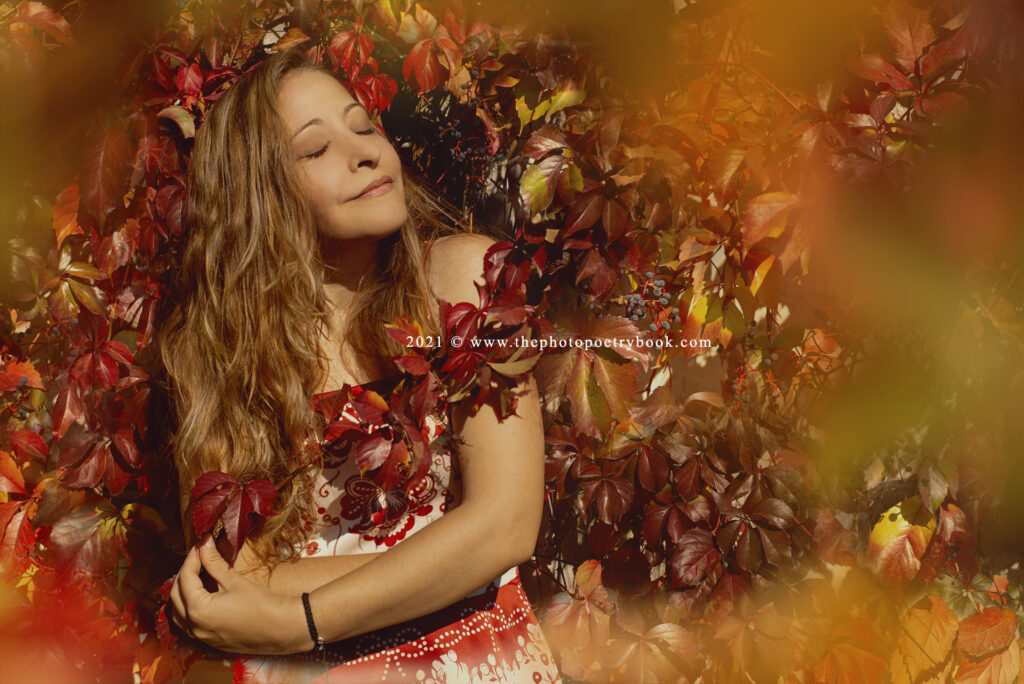 © DACIANA LIPAI | Protest ~ D R E A M • A W A Y ~ Fine Art Photography Series
.                    .                    .
In the last week, I've decided that the five-leaved ivy from my garden needs to go because it's taking way too much space. It is beautiful but it grows and extends and destroys everything around it.
After a few days of rain and cold, all the leaves turned from green to yellow, red, and orange. Oh, such a beautiful burst of colors! I woke up one morning and the sun was embracing the ivy, making it even more beautiful.
"Hurry!" I was thinking, this could be the last chance to take some photographs of it. Just to remember it.
With no plan or idea in mind or mood whatsoever, I started to make the preparation.
Pressing the shutter with the remote always makes me over self-conscious. But this time, embraced by the ivy and feeling the warmth of the sun on my skin, I just sat there. The light was blinding so I've closed my eyes. Breathing the air, taking in every bit of the autumn sun, I could feel recharging energetically completely. Lost in the moment, deep inside, I knew this is going to be the last time I will feel the sun on my skin. Summer was gone.
I sat there until every thought was gone. Every fear. Everything. The whole year and the last one too.
I just sat there daydreaming. Another world. A beautiful world. With no hate, terror, or sadness.
Made me think if I'm making the right decision. If this is a mistake.
The next day, while editing the image, an uncommon and powerful wind beat all day. I went into the garden and cut some branches for the studio, but the wind was too strong. Before the night has settled in, a beautiful colorful bed of leaves was covering the ground.
All the leaves had fallen.
I wish things were different.
How do you recharge positive your mind?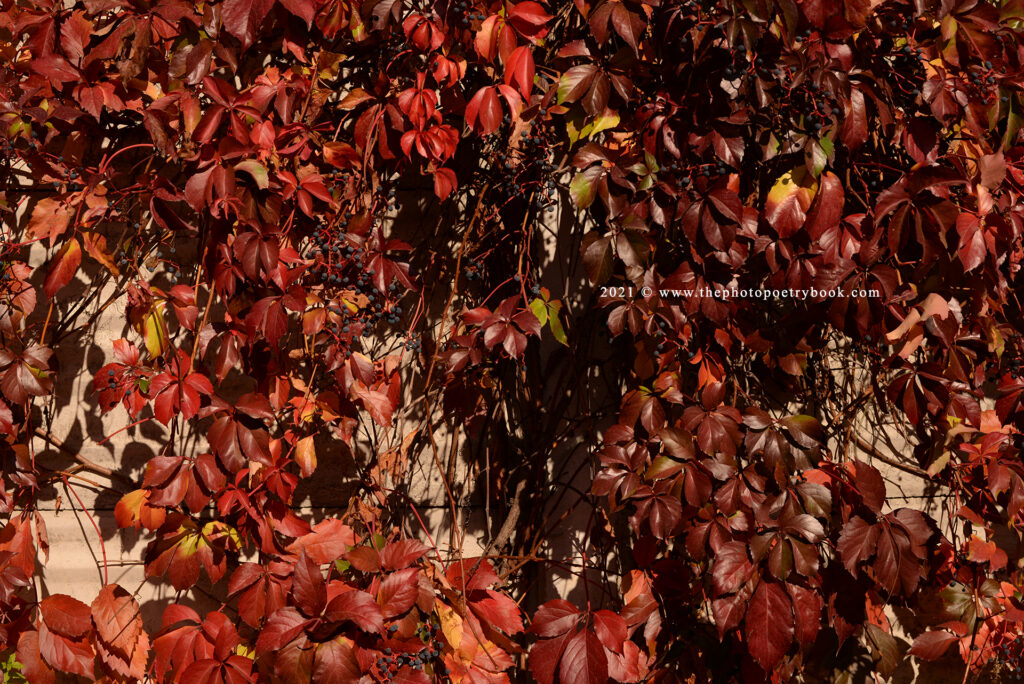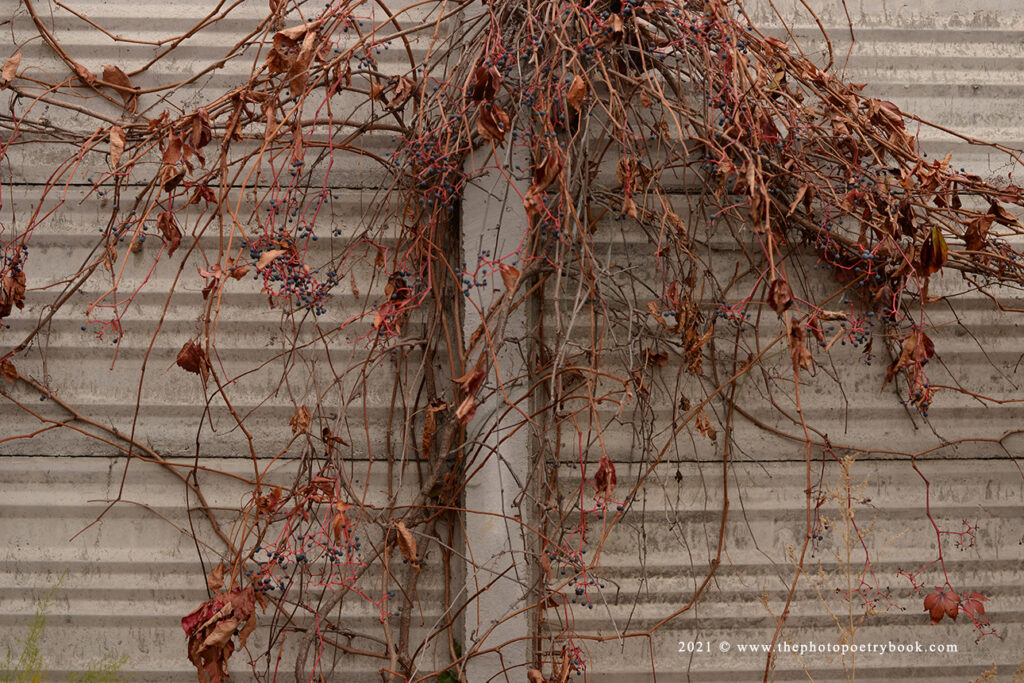 Feel free to share this with your art lover friends or with anyone who can use a nice word. Leave a comment or drop me a line. I would love to hear from you
Interested in adding a fine art photopoem to your collection? You can check out more about my fine art prints here.
---
Lots of love, Daciana